The goal of this Oregon bathroom remodel was to create a usable "his & her shower" and lots of counter space. The before pictures are on the left hand side. The bathtub was unusable because the hot water heater could not fill that big of a tub. there was and awkward step up into the tub and small vinyl shower. The Travertine walk in shower has body sprays and a hand held for easy cleaning. Travertine is a great inexpensive and timeless finish for a bathroom. The vanity was replaced with all new cabinets, mirrors and finished with Crema Bordeaux countertop.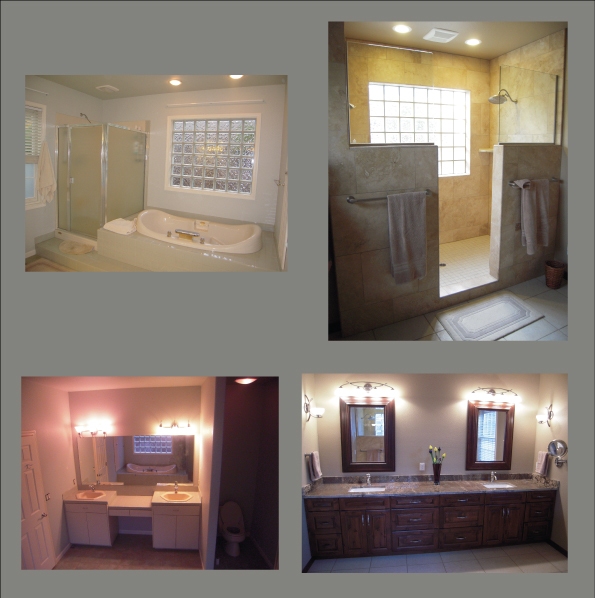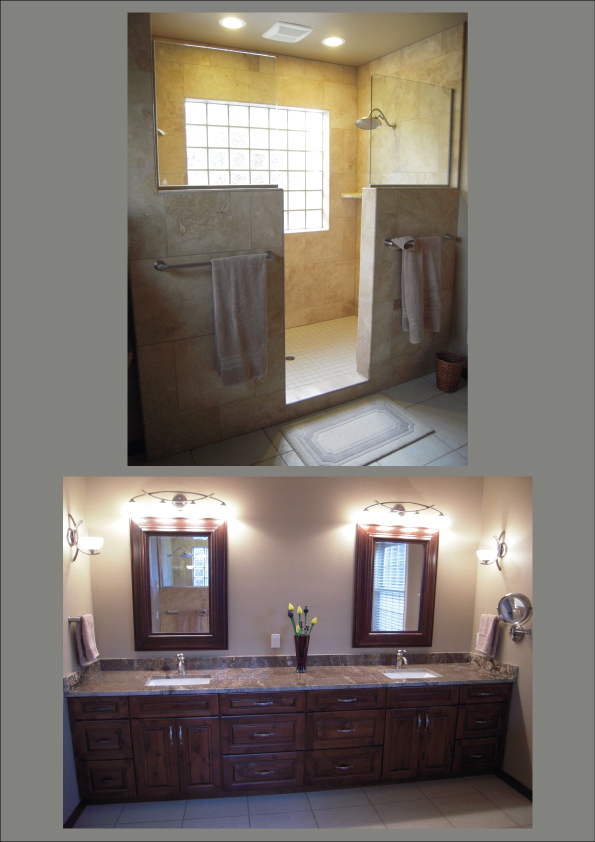 This portland Oregon bathroom remodel was the home owners master suite. We designed and built a large walk in shower in their existing space. We helped curb the total cost of the project by keeping the plumbing in the same spot. The shower is large enough to be an open air shower helping create the feeling of a large bathroom in a small space.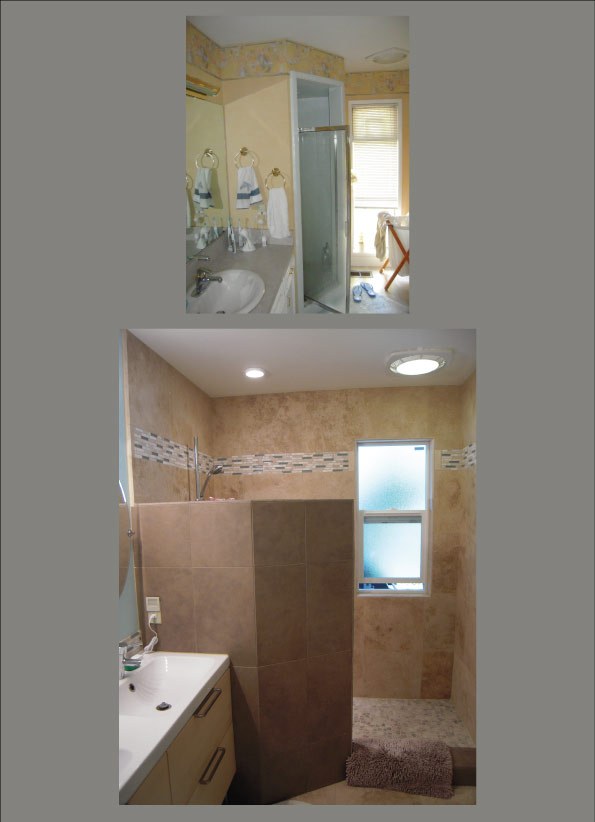 This Eugene Oregon bathroom remodel was very much needed. the small galley bathroom needed better storage and quality finishes. the small IKEA sink is perfect for a narrow bathroom. we continued metal affect vinyl countertops all the way to the wall. A thin mirror helps give the impression of a larger room. The existing tub surround was taken off and retiled. We reused the existing tub to help save money.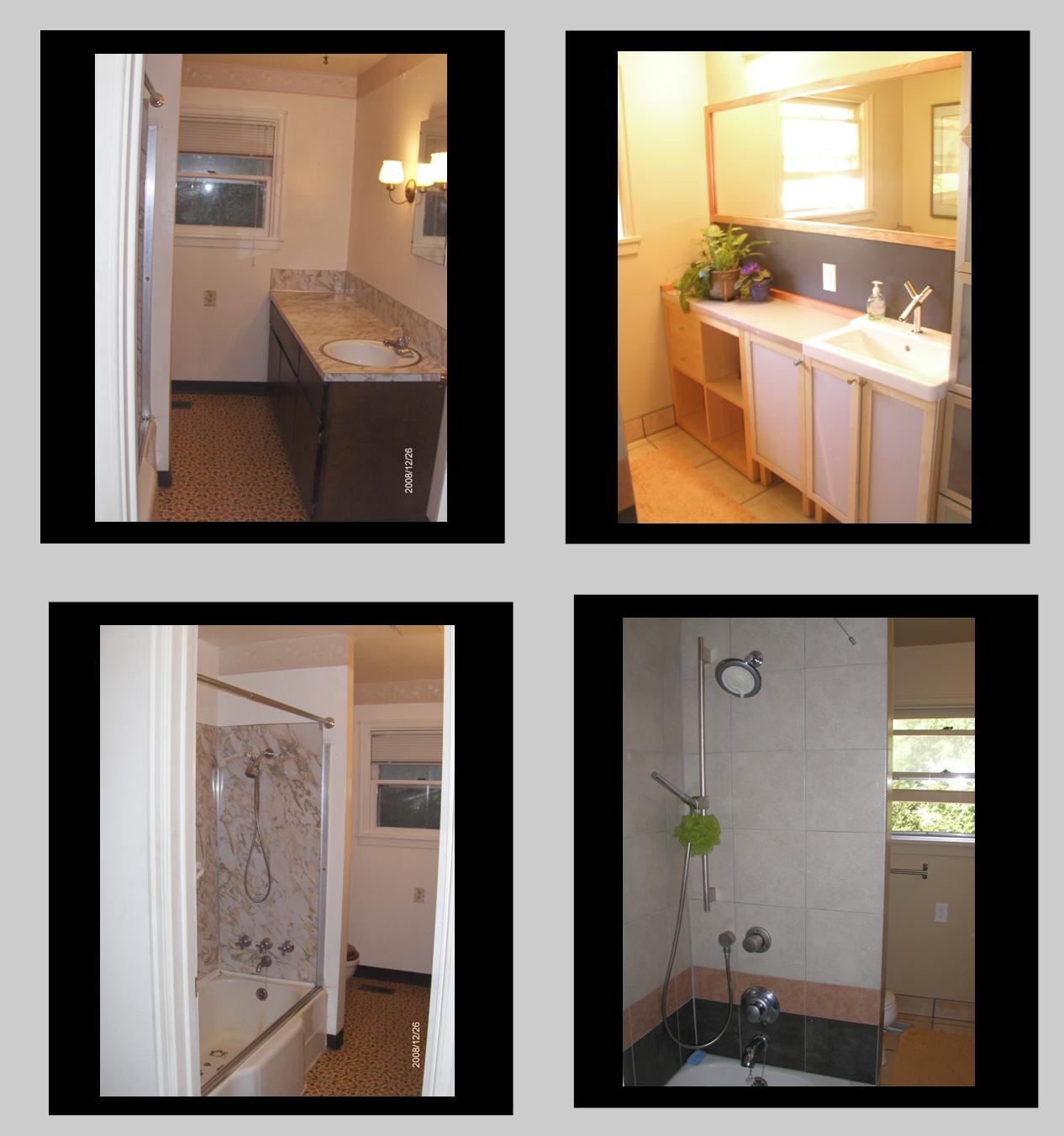 This Oregon bathroom remodel was quick and cost effective. we reclaimed a closet from a nearby bathroom to create a large walk in shower. The slate flooring was taken from a previous remodel the home owner had completed earlier in the year. The IKEA vanity with an integrated sink is a great option to save your budget and to have a quality product.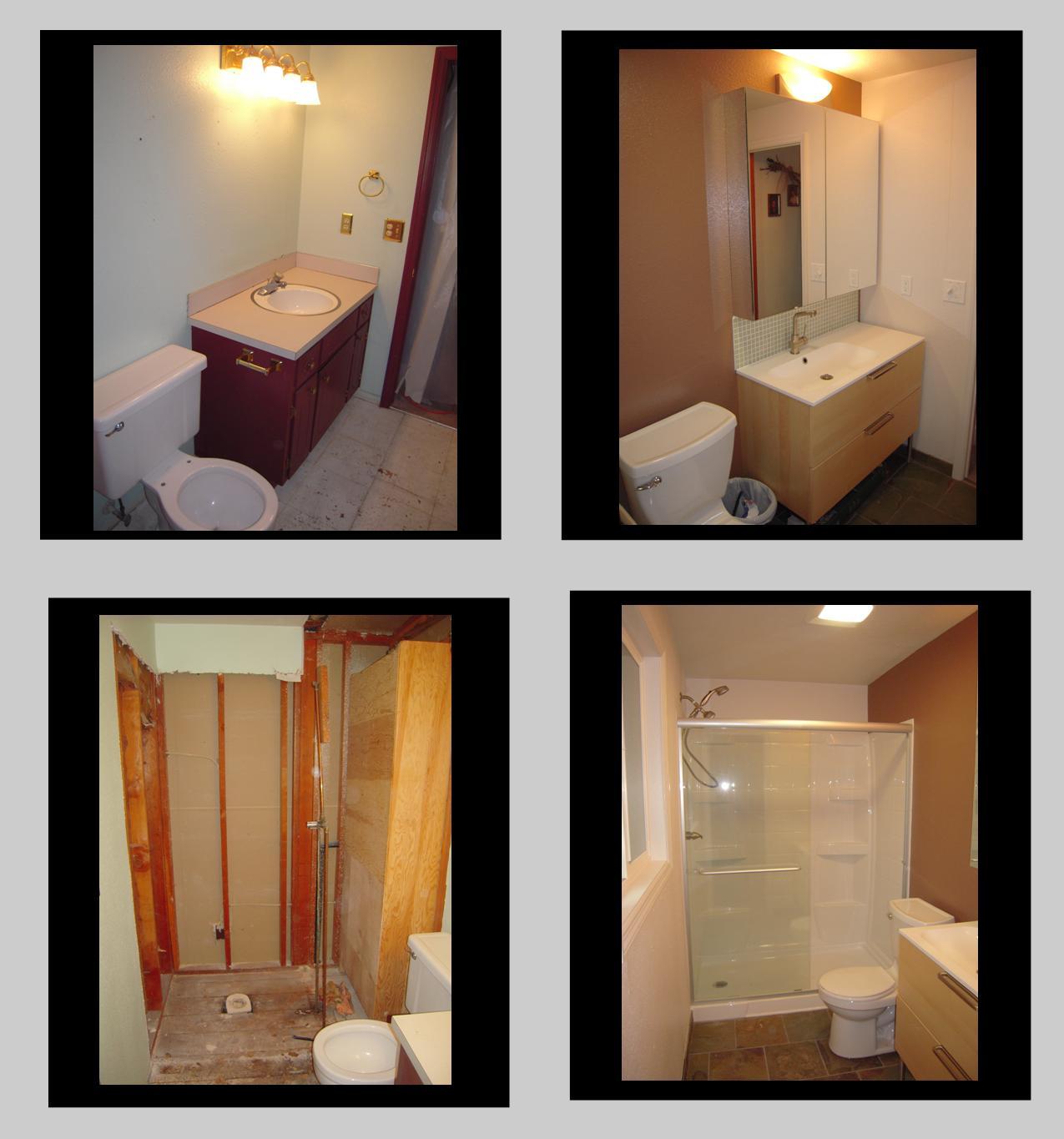 Posted January 25, 2012