This new custom home designed and built by John Webb Construction & Design in Oregon features beautiful finishes with lots of green building supplies. The home was designed to sit on a small lot and use as much space as possible to maximize the homes privacy and light. Niche windows are one of our patented looks. They allow light to enter the home while keeping privacy on this smaller lot. The open floor plan lets the natural light in flow through the home on Oregon's dark and cloudy days.
Concrete radiant floors are acid washed and scored to look like large tiles. The kitchen has a tempered glass bar countertop and custom cabinetry. The siding is made of T1-11 and corrugated metal. Both siding materials will last an extremely long time and add to the green building practices that we promote. This home is extremely energy efficient and comfortable.
The modern aesthetic of the home is one of John's passions. He loves to push the boundaries of modern designs while still focusing on the functionality of the home. Every home owner uses their home different and John will help you pin point how you would like to use your home and get the most out of it.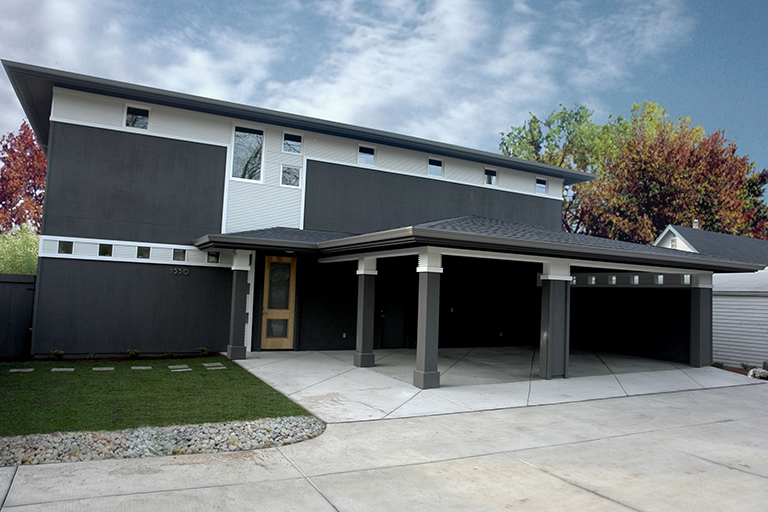 This home is on an alley and the design phase was devoted to utilizing the land to the best of it's ability.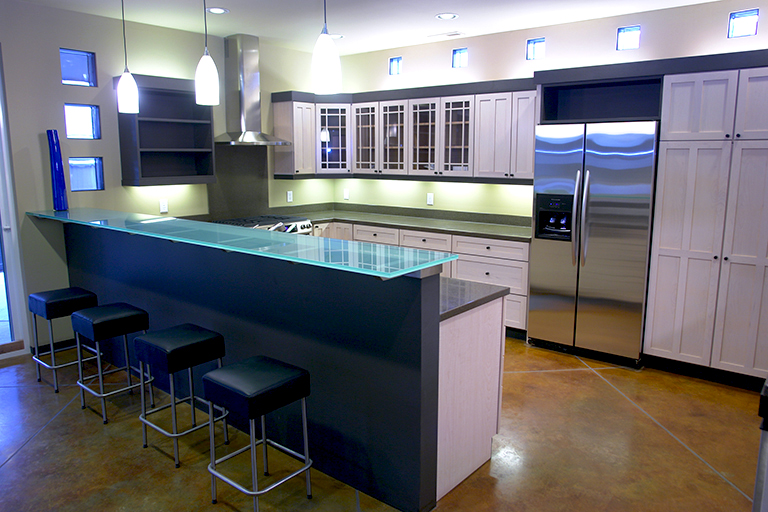 This one of John's favorite counter tops. The Blue glass with charcoal grey accents. The cabinets are custom made with a shaker style. Niche windows are visible.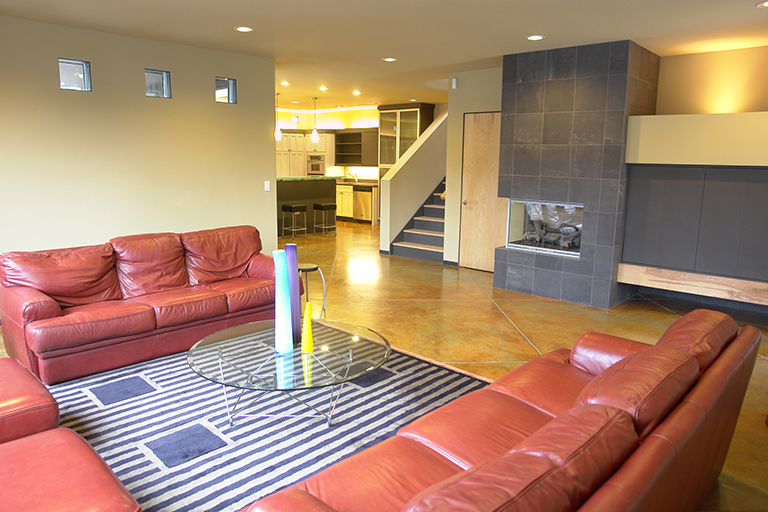 Concrete radiant floors are a part our typical design for green construction and building. It is is a very energy efficient practice. The gas fireplace with slate tile surrounding it. The home Entertianment system is next to the fireplace.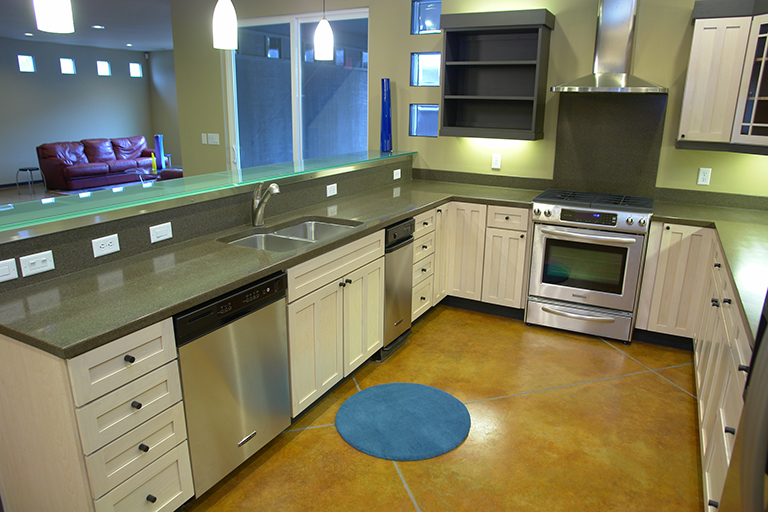 The open floor plan is visible as well as the open shelving in the kitchen. Open shelving is a great idea around the range so cooking items are easily reachable. The glass counter top is great accent in this home.
Please contact us for a free Consultation


go back to new construction or Kitchen remodels
Posted by john webb Construction & Design llc