John Webb Construction & Design built and designed this home in Oregon. Concrete radiant floors were scored and grouted to simulate the look of large tiles. The scoring also helps with crack prevention.

This house was geared toward the views of the Willamette valley. The pool faces the valley along with the master suite and the kitchen. The covered patio creates a beautiful space to look out on the pool and Oregon's natural Beauty. The pool is not deep, but it is made for the home owner who is an ex college swimmer.
The guest house has all the amenities for a party. A bar with a concrete counter top, refrigerator, lounge area with a large TV. The sliding doors help create and indoor/outdoor space for all the guest to come in and out of. Grass extends close to the pool to the pool so the home owners guest can have a comfortable place to play and layout in the sun.
The home has an open floor plan with a loft above the living area. The loft serves an office during the day and as place for guests to get away from the party at night. The home is extremely energy efficient with concrete radiant floors and triple pained windows for Portland Oregon's cold and wet months.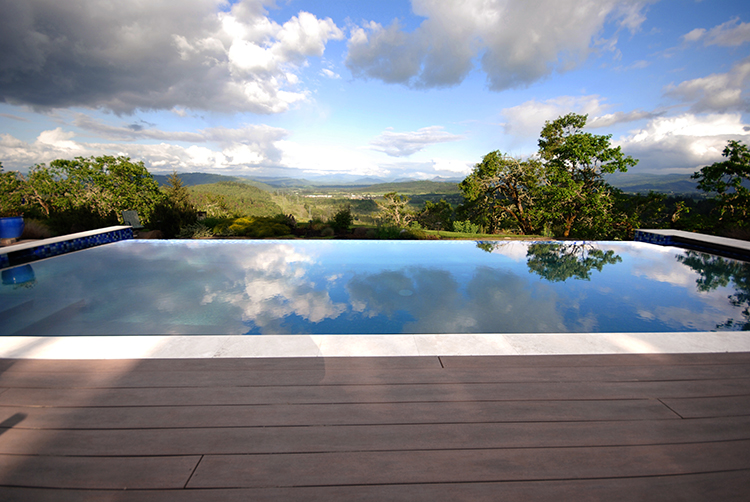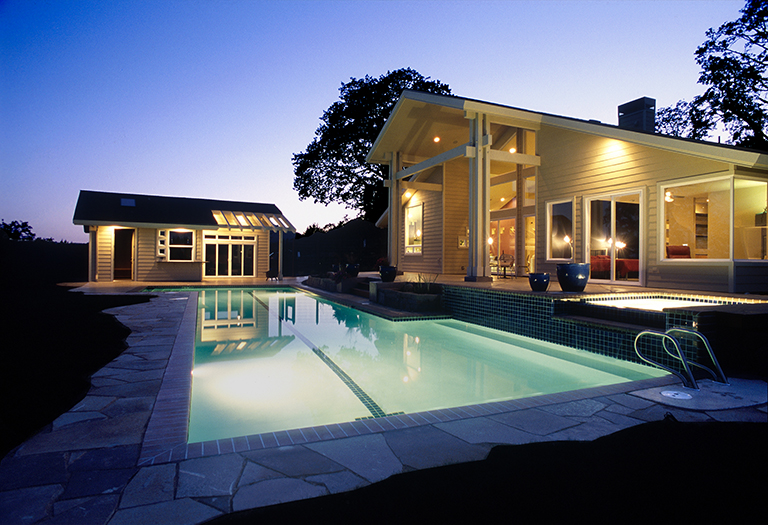 Lots of lighting on the exterior of the new home helps make the outdoor space more useful year round. The covered patio is something John almost insists on for every new construction project in Oregon and the Pacific Northwest .
The pool was remodeled at the owners request. The pool no faces the willamette valley with an infinity edge and waterfall on the back side. blue gunnite was used to create a deep rich feeling.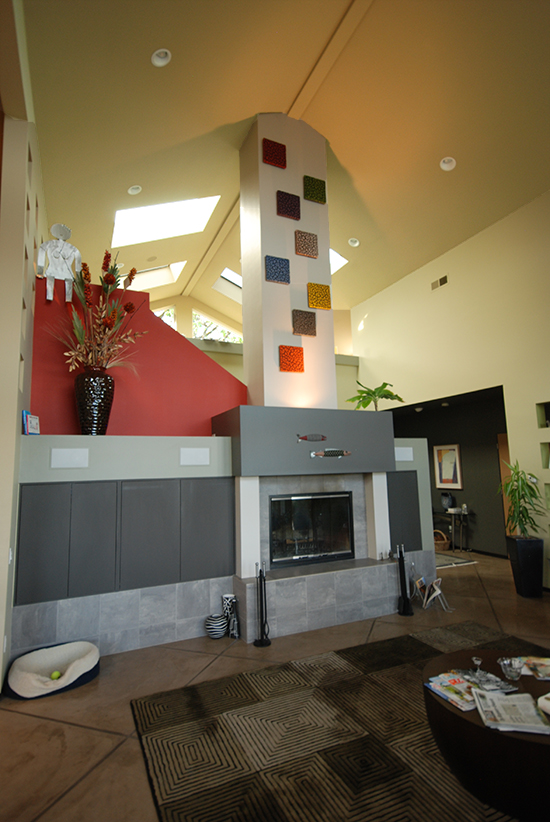 Fireplace with concrete floors, hidden tv and applainces. Vaulted ceilings with large skylights to create great natural light. The concrete floors have radiant heat.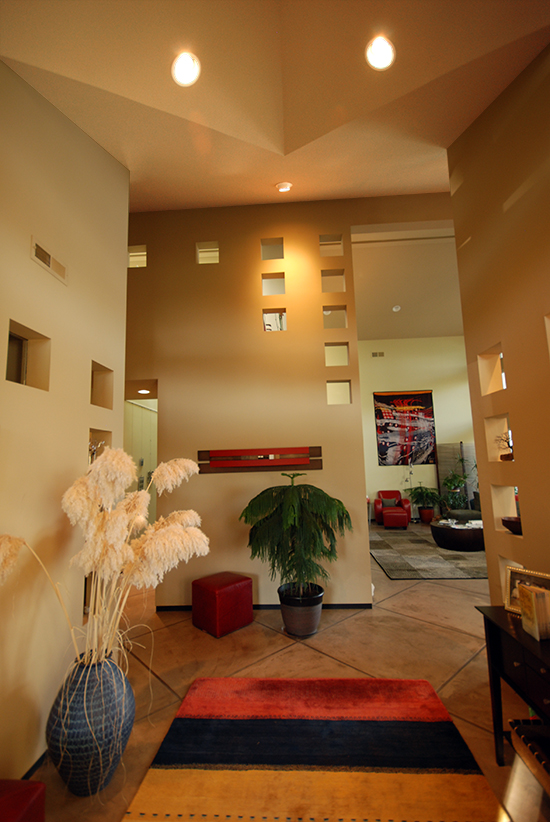 Vaulted ceiling entry into the hoouse. Niche windows flank the home and entry. Concrete radiant floors keep the home warm, especially your feet waking up in the morning.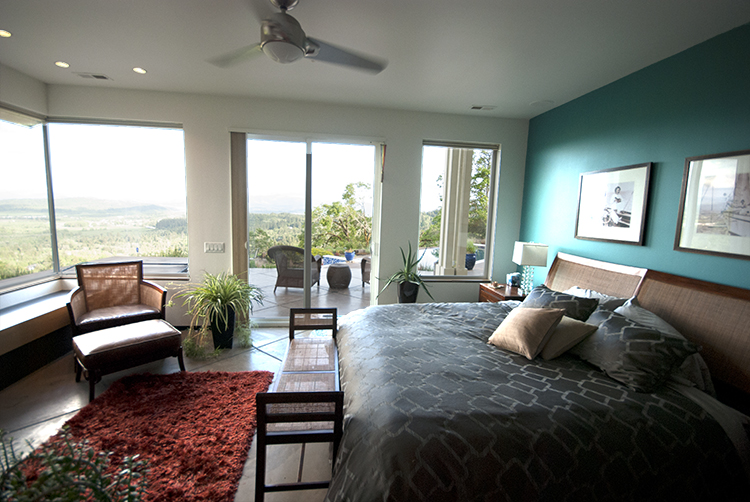 The master bedroom looks out over the beautiful oregon view. The house is situated for privacy and the views. Understanding the landscape and natural beauty of the lot is an important aspect in the design of a new home.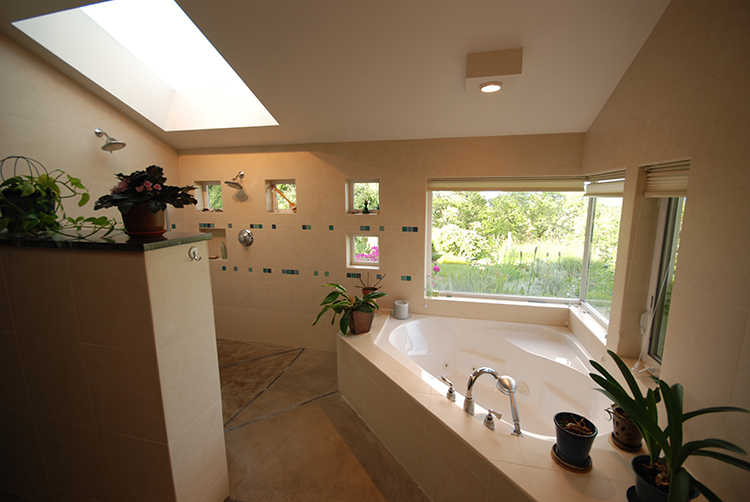 The master bathroom has an open modern concept with great private views of the backyard and landscape. soaking bath tub, open air shower with John's signature niche windows. Natural light floods this room with the large windows and large skylight.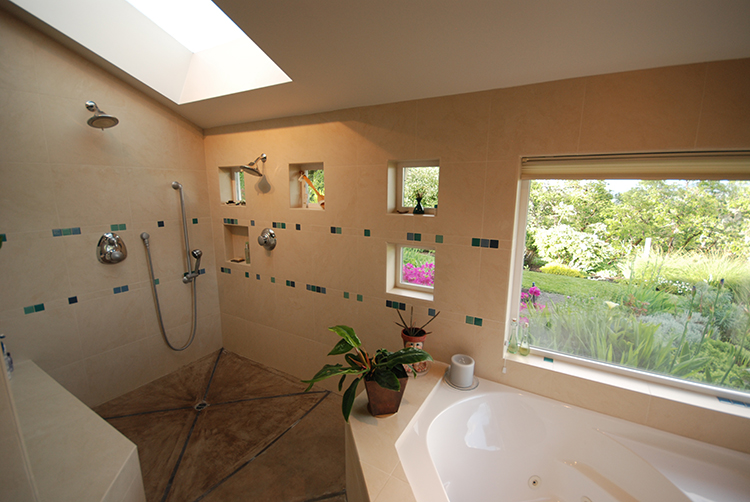 Skylights are great for a bathroom to create privacy and natural light. This home has so many ways of lighting, dimmers, under cabinet, above cabinets, track lighting, can lighting and lots of custom made pendants lights are all throughout this modern new building.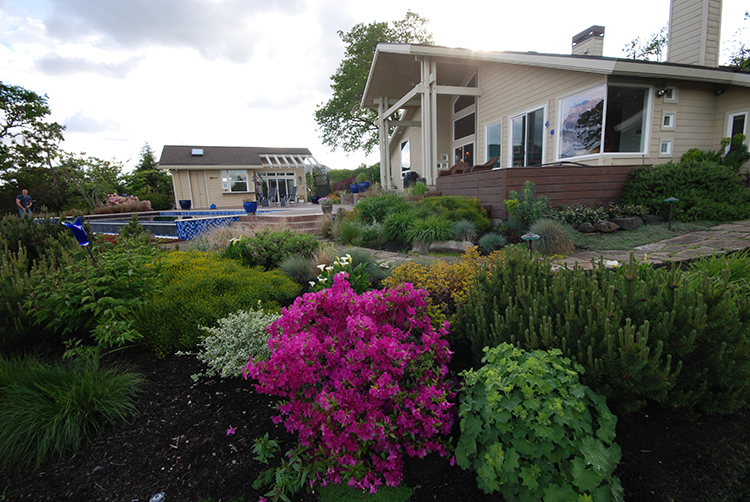 Custom made wine cellar with climate controls and concrete radiant floors.