John Webb Construction & Design built and designed this home in Oregon. This new house is built on flag lot. The owner got into a great neighborhood for a great price by using the flag lot that was odly shaped.


We designed and built this house to suit the portland owners property. The home has a large communal living space with the adjoined kitchen, dining and living room. The large island boasts seating for more than four people. The glass counter top is a focal point of the room because of its blue color.


Each bathroom is large with full ammenities. The bathrooms have radiant as well as all the concrete inside the home. The pony wall in the bathroom lets in the sunshine and provides privacy when needed.
The large pool was custom built into the concrete. A natural gas fireplace was built right outside the large covered porch. A covered porch is almost require on any new home built in Portland Oregon. The rain will always be present in our climate and a covered porch allows the home to be used outside even on the wettest days. If you are interested in modern kitchen cabinetry for a remodel go to our ikea kitchens page. Bathroom remodeling in portland oregon starts here.
The inground pool is heated with solar panels on the modern flat roof.
Foliage brings color into the home which is visible right from the kitchen sink.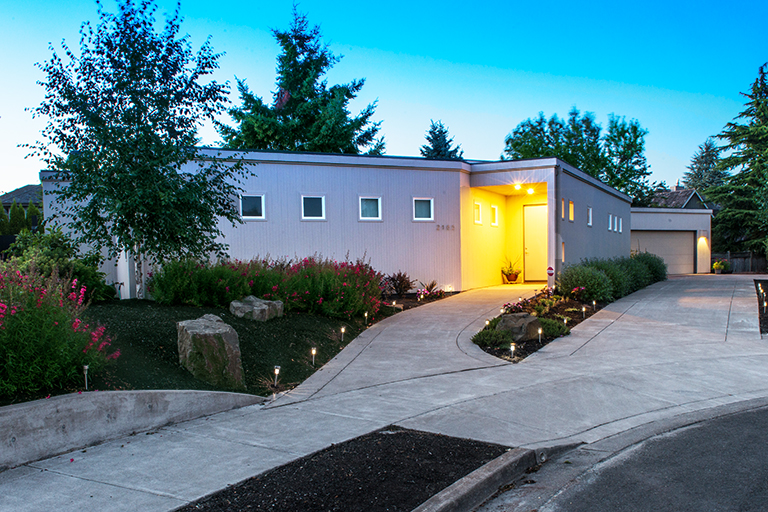 The property the home owner bought was an odd shaped lot. The entire design of the home was
thought about only for this lot and how to maximize and utilize the space.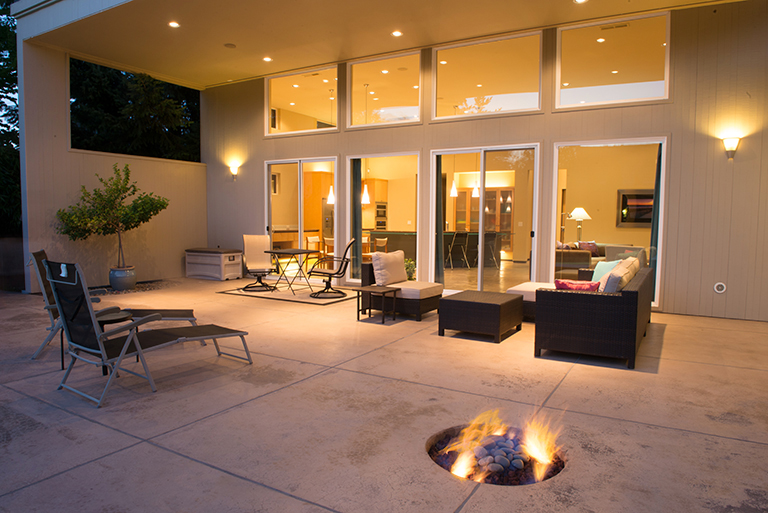 A natural gas fireplace and large covered patio were an integral part of the design
because in Oregon it always rains.the patio creates an extensionof the
home that is usable the entire year.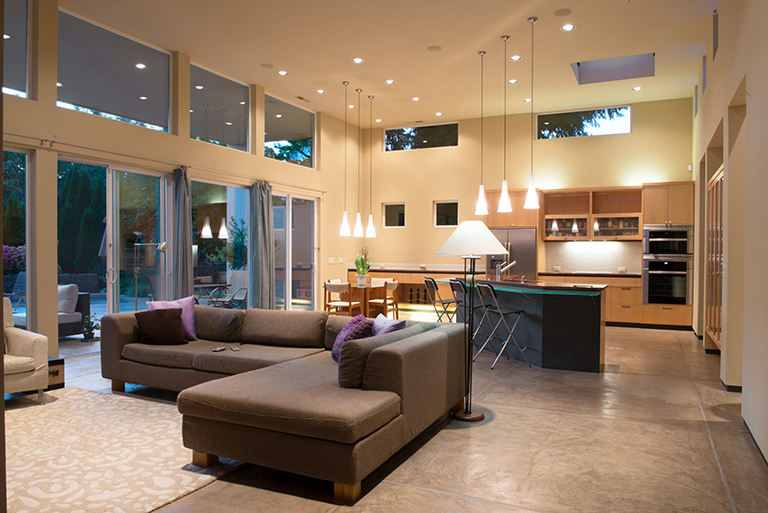 Open concept floor plan brings the kitchen into the dining room and living room.
Concrete acid washer floors have radiant heat.
Radiant heat is very cost affective for heating bills and is consider a green building technique.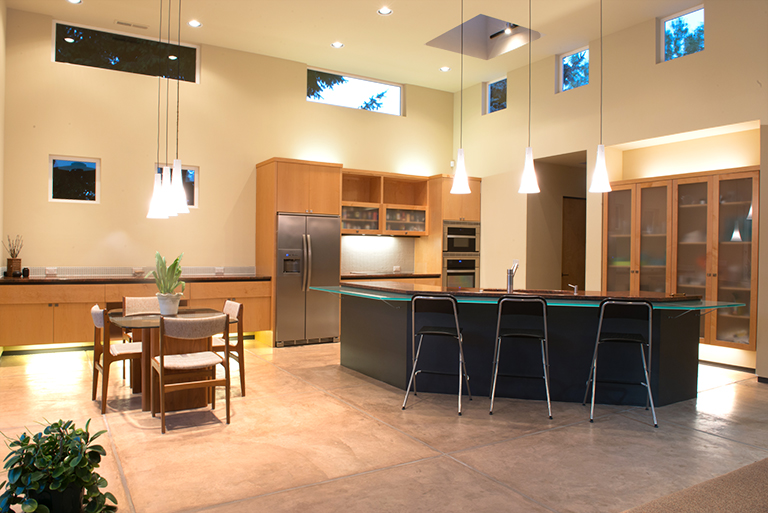 High ceilings and lots of high large windows bring in daylight and create privacy from the neighbors.
Modern Flush cabinetry was used throughout the home.
John's thick bulky top drawers can be seen from this image.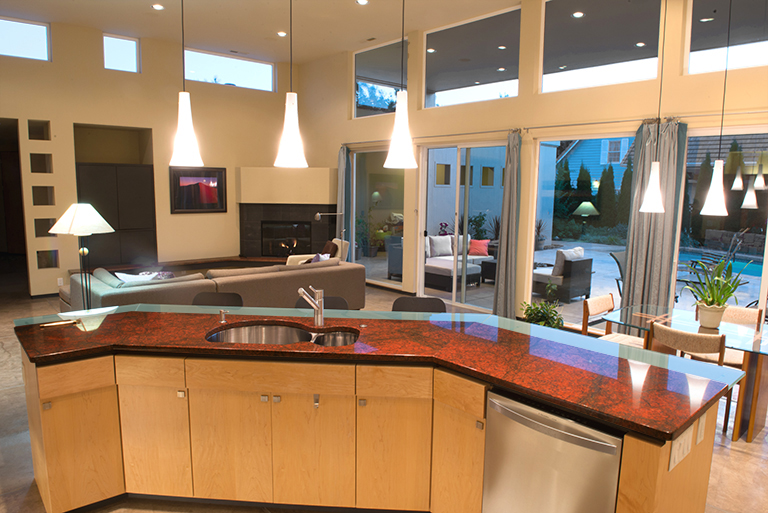 The kitchen has a large island that looks out onto the pool and patio. Red Dragon granite was installed with along with one of our favorite Glass counter tops. Clear story windows again let in lots of sunlight and make the home extend into the yard.