John Webb Designed this kitchen remodel with IKEA Nexus Black Brown cabinetry. The townhome was just bought by the owners and it needed some updated before they moved in. The kitchen needed more functionality and a face lift.
We made more usable counter space by moving the refrigerator away from the stove side. We then centered the stove to get a 36 inch cabinet on both sides for lots of storage and prep space. New appliances, floors, countertop and backsplah made this kitchen pop. Vinyl plank flooring was installed over the existing lanolium to save time and money.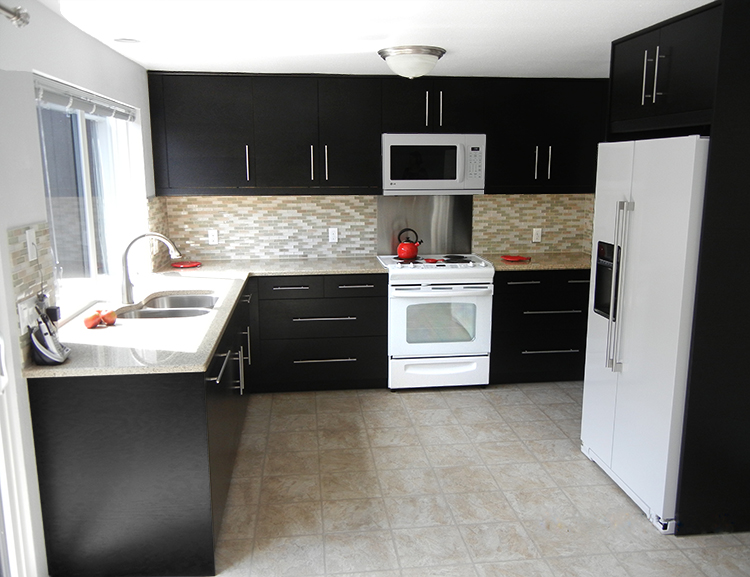 Nexus black brown cabinets with Lansa handles were installed in this condo. New vinyl plank flooring was installed over the existing laminate flooring.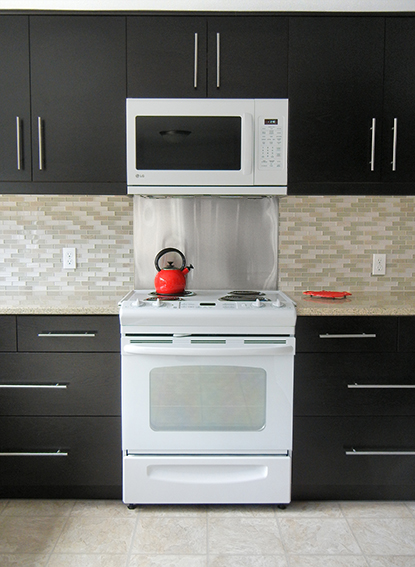 White applainces were resued. The white appliances pop off the cabinets nicely. A new microwave fan was installed and vented outside of the home.
Before photos
The kitchen before was not planned well space wise. We moved the refrigerator wo where the small lower and upper single cabinet is. The range was pushed in the corner whish meant no prep space or working area between the sink. Dated cabinets, appliances and look.