As a general contractor / designers /builder in Portland Oregon we took these clients from their initial thoughts, to the our intital design, second design, and then all the way through the remodeling process. The home owner loved the flush black modern cabinets - IKEA Gnosjo Cabinets and the white Pental quartz counter tops (mimics Carrera Marble). Small traditional subway tile (2"x4") was installed to help create a timeless look.
The Portland home owners wanted a kitchen remodel and also wanted a home remode to create a designed modern open home concept. The kitchen design was implemented in a new area where the living room used to be (refere to the below before pictures). We used the existing space by moving plumbing/electrical, adding more lighting, 4 new skylights in the home and removing the walls were the kitchen used to be. The home now flows much better without the kitchen in between the two living areas and the dining room has been enlarged a great deal.
The new living and dining room had two new skylights added. The existing flooring tile was removed and new oak hardwood floors were installed and refinished to match the rest of the home.
New French Doors and windows were added to the back side of the home to look out on their beautiful garden. The new windows helped create more light and a bigger feeling in the home, by making the yard a part of the home. The large island in the middle of the kitchen has seating for at least six people and makes the home a great gathering spot for friends and daily family activities.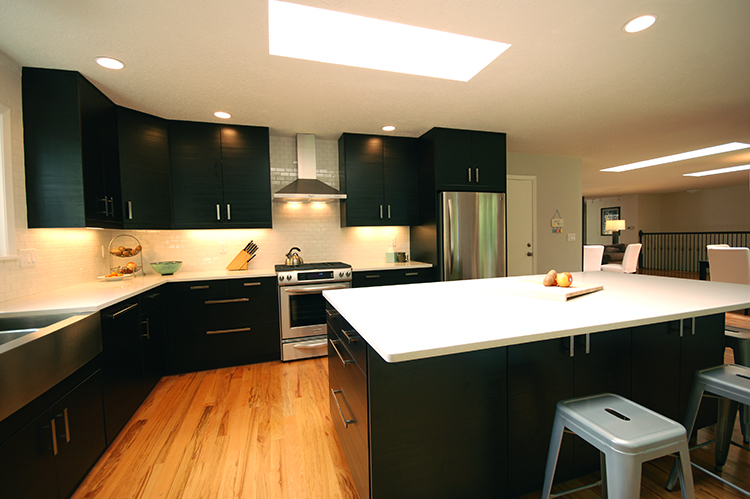 Click the image to go to our video of this project ,before, during and after the remodel was complete
The under cabinet lighting and pendant lights were chosen by the Portland home owner. Lighting was also added to the skylight wells to create a lot of light in the home even during the night time.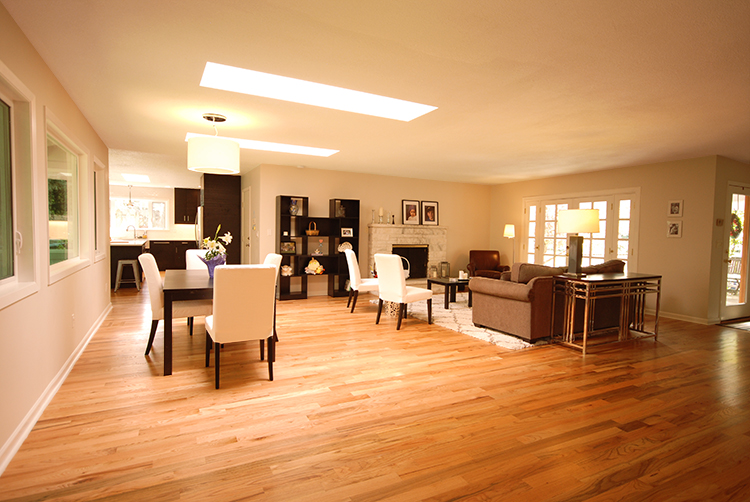 The wall was removed, tile was taken out, two skylights were added to this room along with new oak hardwood floors that were finished to match the existing.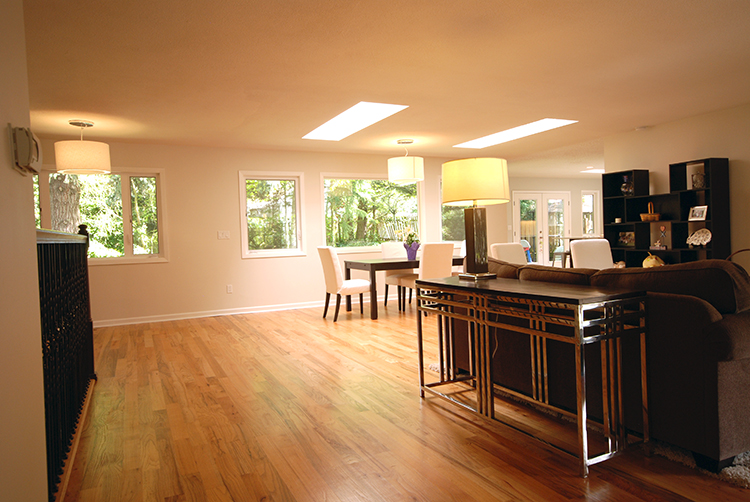 Look below for the before picture that has this exact same angle. The wall was removed, new vinyl windows were added to make the garden become a part of the house.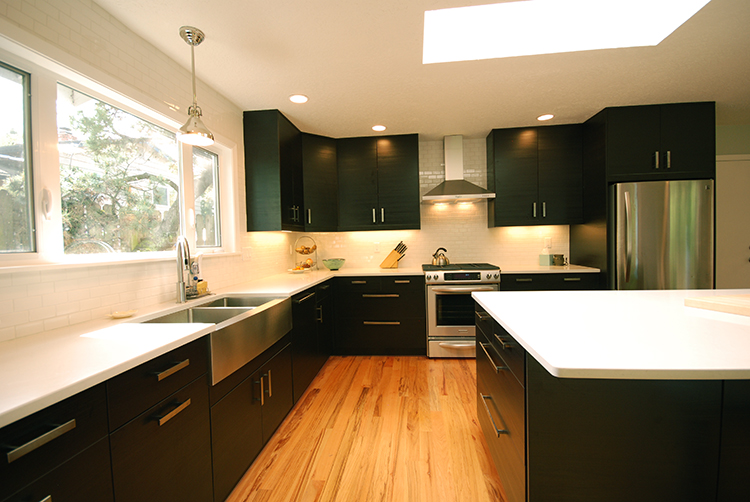 Small white 2"x4" subway tile was installed for the backsplash to keep a timeless feel about the modern kitchen.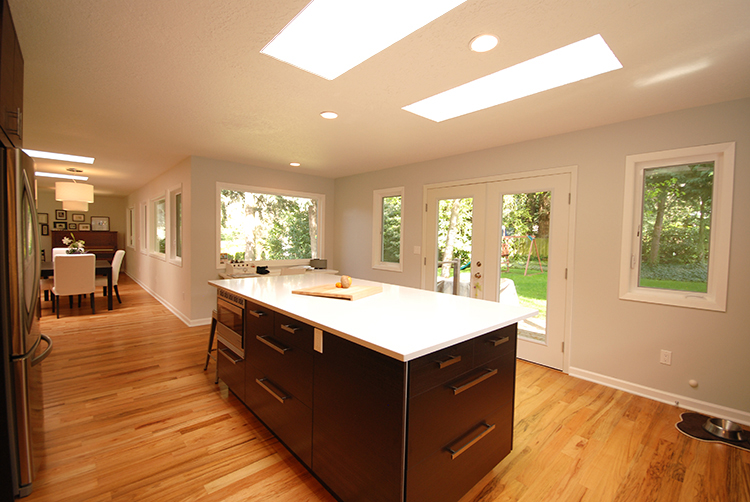 New French doors were installed along with new windows and replacing the old. An entire bank of windows were installed in the dining room.
Kraus under mount stainless apron front farm sink with two bowls was installed. The Kraus farm sink was under mounted for easy cleaning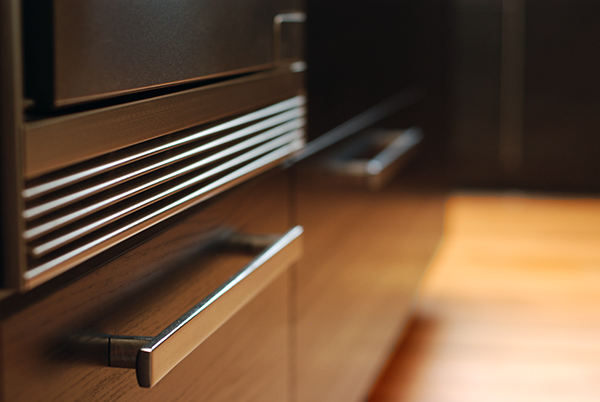 Sharp microwave with a trim kit was installed under the counter. Ekeboda IKEA handles were installed. They are cost effective and beautifuly modern.
Before photos of kitchen and home remodel in Portland Oregon