This is a new home that John Webb Construction & Design llc, designed and built. The shower and bathtub surround is made with travertine tile. There are glass accent tile in the travertine. A large jetted tub was installed for the home owners guests to relax in.
The floors are made of concrete with radiant heat. Radiant heat is a great energy efficient heating source. The nice thing about it is no dust is created like a heat pump or AC unit can. The bathroom concrete is scored with lines to look like large tiles. The lines are filled with a grout concrete mixture.
The vanity is floating with task lighting on the floors. The under vanity lighting is a great light to keep on at night for the home owner and their guests to see at night. There are 5 different sources of electric light designed in the bathroom and one large window that looks out onto the private back yard. Privacy in the bathroom not an issue.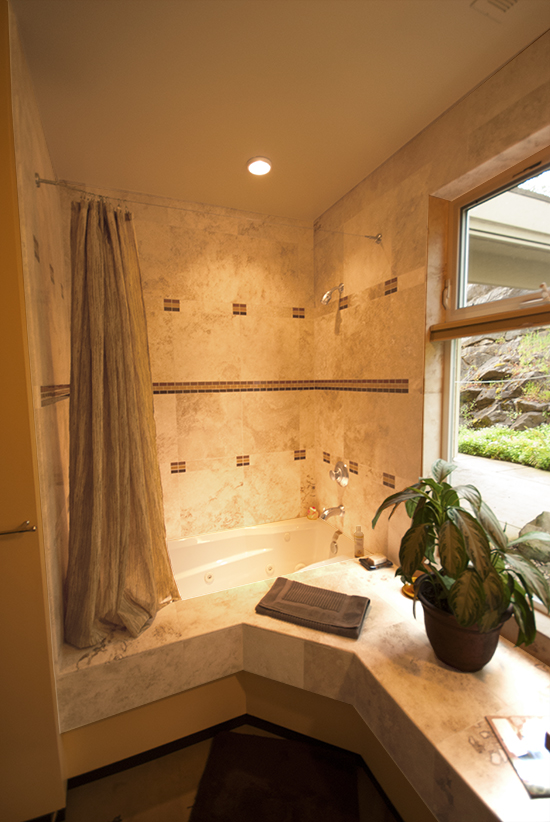 Travertine tile is the bath tub and shower surround along with lowered counter. Glass accent pieces are inserted into the natural stone tile.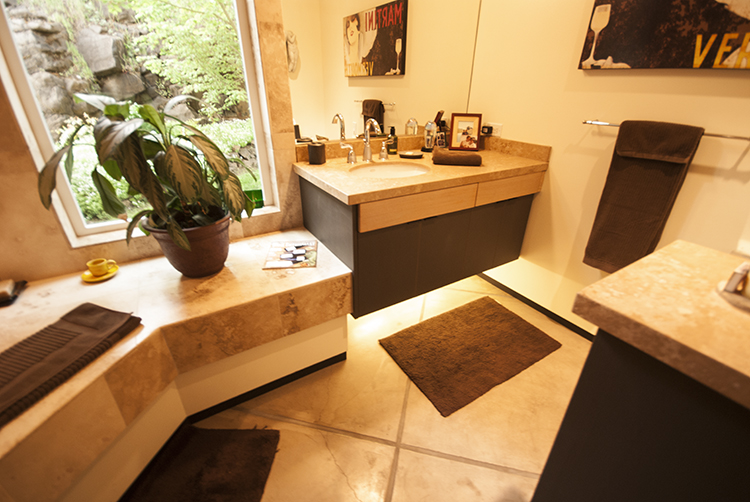 Concrete radiant floors with the acide washed. The concrete flors are scored and grouted to give more detail to the home.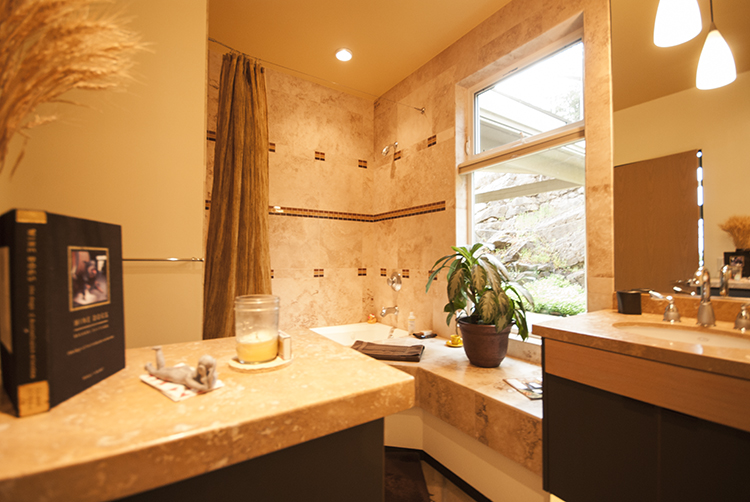 Travertine slab is on the side board in the bathroom along with the shower and bathtub. A view out the window to beautiful natural oregon rock.
View the rest of this home designed and built by John Webb Construction & Design