This bathroom remodel was not a remodel, it was a new home built and designed by John Webb Construction & Design. The open air shower has multiple heads and great niche windows looking out over the willamette Valley. The large jetted is the perfect place to be during sunset and the amazing views.
Designing a bathroom is hard. Often times there is not a lot of space, or it is in the back of the home where there is not much natural light espcially bathrooms in Portland Oregon CLOUDY & RAINY. We have to take advantage of the natural beauty if possible like in this bathroom. Take a look at one of the pictures below that highlights the views and privacy Oregon has to offer.
The backyard is private so no curtains were needed in the bathroom. A large skylight was added for more natural light during the day.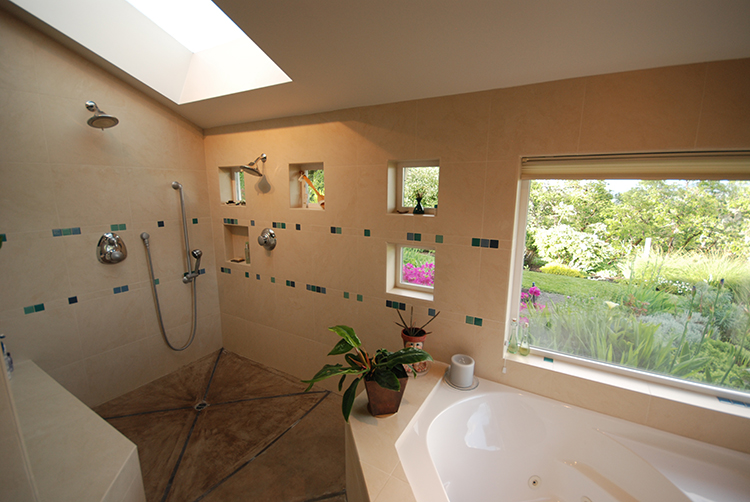 Open shower with niche windows - concrete radiant floors - two shower heads in this master bathroom.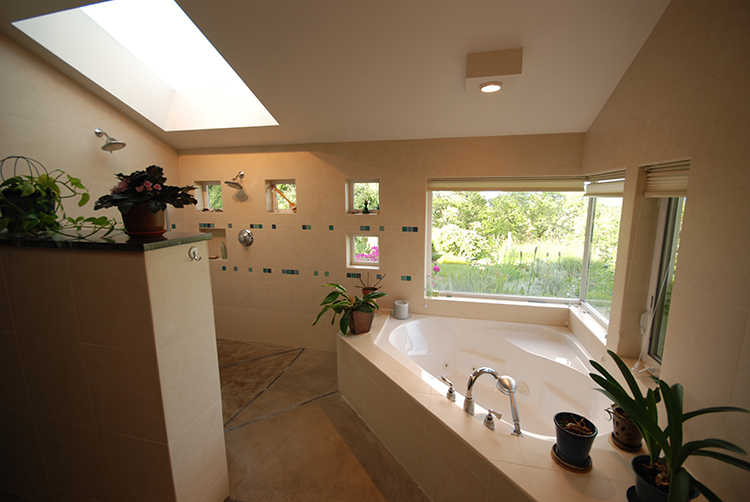 Jetted bathtub in master bathroom. Roman tub filler with hand sprayer for easy cleaning of the tub and person.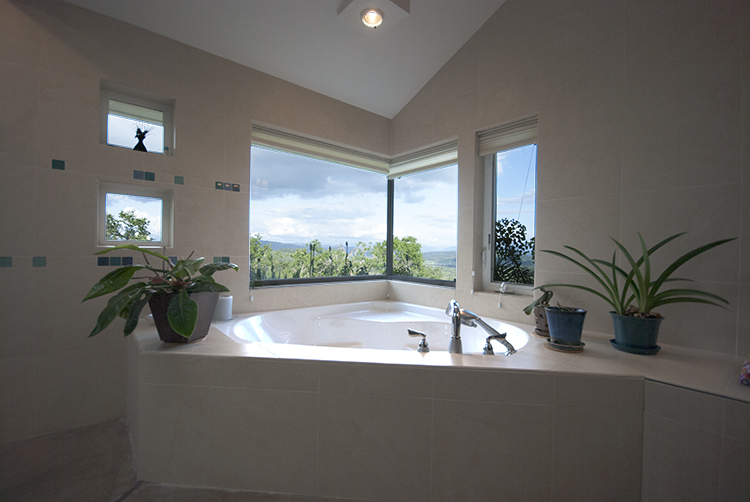 This is the view you get while sitting in the master bathtub. Like it? Contact us for a free bathroom remodel design & Estimate