When you are remodeling your bathroom, it all comes down to the design and function of your home. Our design teams in Portland Oregon and Eugene Oregon can help design and remodel and build the bathroom you have always wanted. We can help you create a walk-in open air shower or a traditional bathroom using materials that Oregon and Washington have come to love again. The desgn phase of your project is a collaboration between you and us to make your space beautiful and functional.

We take great pride in working with you to design and remodel your bathrom exactly how you want it. We will guide you to good quality material choices that will last and be timeless. Our designers will tell you the good and the bad of trendy materials vs. timeless materials, soaking bathtub vs. jetted bathtubs, Granite counter top vs. Quartz counter tops, natural tile vs. porcelain tile and pendant lighting vs. recessed lighting.
John Webb Construction and Design always offers free estimates and designs to our bathroom design and remodel clients, whether you are in Portland Oregon, Eugene Oregon, Vancouver Washington, the Oregon Coast or Bend Oregon.
click the limages below to see more of the page to see more pictures of the bathrooms.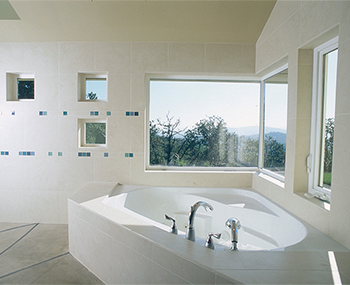 Before and after bathroom photos