Building a custom new home in Portland Oregon, Eugene, Bend or Salem Oregon is a long process, but it can be a good one. John Webb Construction & Design is a full service

design

, plan and build firm based in Portland Oregon.
John and his staff will take you through the entire new home building process from drawing an initial home design in Revit, Interior design, home planning, engineering, building and the finishing details of your new home. Our goal is to make your custom new house perfect for you. We offer free consultations to our new home construction clients in portland Oregon and Eugene Oregon.
Innovative design, quality material choices, creative lighting and stunning architectural details are a staple of John Webb Construction & Design custom

designed and built homes. From modern new construction to traditional craftsman style homes, John Webb Construction and Design has built them all in Oregon.
Careful attention to the smallest design detail is our process. Several of our carpenters have been with John Webb for over 15 years. These two details will make the designing process to the construction phase a smoothless transition and an exceptional experience. Home builders are often just builders but we are your design, engineering and building team in one.
Concrete radiant floors and green building are some of our specialties. Our in staff engineer and home planner will talk with you about all the best possibilities for energy efficiency for your homes location. Solar panels for electricity or solar water heating systems are common (even in portland Oregon, solar panels work :). Passive solar gain through windows and skylights is an often over looked part of green building and design. Concrete passive heat absorption can play an integral part in keeping down electrical costs. These are some of the things beyond the normal that we frequently build into our homes.


John Webb is an experienced home builder but he also maximizes existing spaces in kitchen remodels, bathroom remodels, and interior design projects.
Click on each picture below to see more of that house
The latest pictures from a home designed by John Webb (below)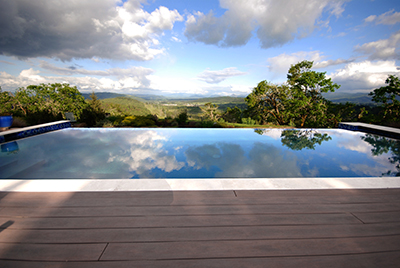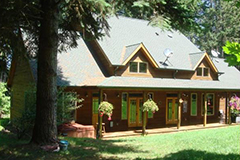 Home building on a hillside is complicated. We have the experience and resources to build homes on a hillside to provide you a stunning view over Oregon's hillsides and mountains. This new home rendering is for a hillside home with a great view.