A kitchen remodel can be the most expensive type of remodel. Our custom kitchen remodels in portland oregon are made to be beautiful and functional for your everday living. We work with you to create a kitchen design and layout that compliments your style, cooking habits and daily living routines. Our Portland Oregon and Eugene Oregon kitchen design staff will collaborate with you to create that beautiful kitchen you have always wanted. We will guide you through all the material choices from countertops, cabinets, backsplash tiles to light fixtures and appliances.
We have done kitchen remodels and kitchen designs to be both modern or traditional and often times somewhere in-between. We like using timeless building materials that will not date your kitchen in ten years. Subway tile can be the right choice in a more traditional kitchen but depending on the size of the tile it can be more modern. A kitchen remodel in portland needs to blend the period of the home with your life style and needs. Everybody uses their home in different ways, we try and understand how you want to use your kitchen and how you want it to function.
We have our own staff of carpenters that will do all of the work in your kitchen and home except for electrical, plumbing, and roofing. We hire our regular Oregon or Washington subcontractors that provide us with great pricing. Our sub contractors also know they must perform excellent work for our clients. As general contractors we are able to get great deals on all materials involved in the project. We do the leg work to give you options on appliances, cabinets, water fixtures, countertops, flooring and lighting.
Take a look at some of our custom kitchen designs & remodels in Oregon by clicking each picture below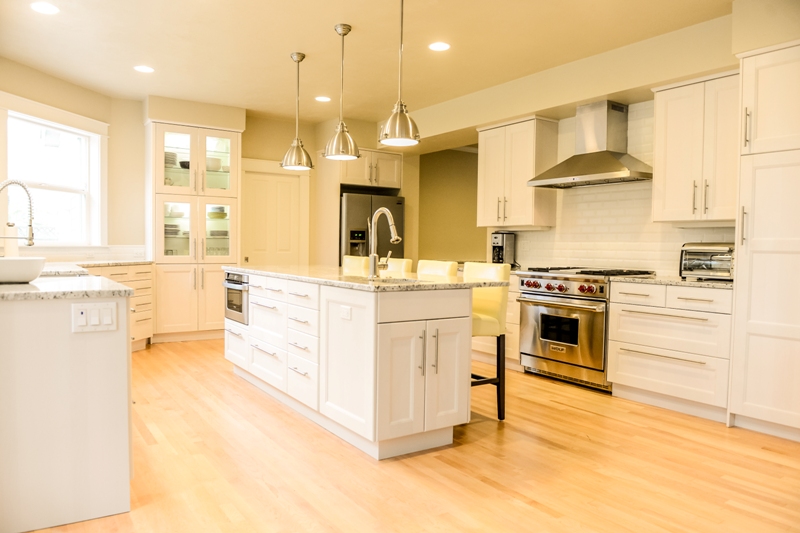 White ramsjo kitchen with granite counter tops, maple floors and Wolf range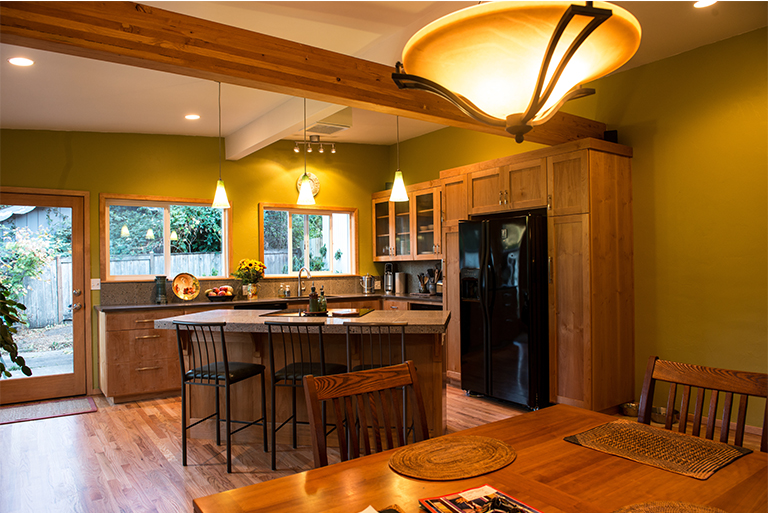 open concept kithcen with Birch cabinets, concrete island counter with quartz counter top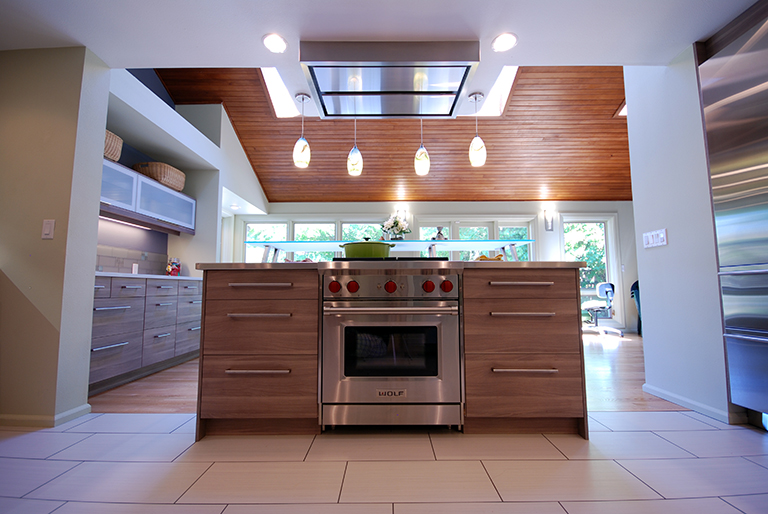 This is one of our newest completed kitchen remodels in Oregon. Wolf Appliances, Soffielund cabinets, new subway tile flooring, along with new Oak floors in the attached dining room. The design, construction and general contracting was done by us. Some engineering for raising the ceiling was also done by John Webb Construction & Design.
Here is a video of a kitchen remodel we did in Portland Oregon. Vinny took a video to share with his partner so she could see what he was doing each week at work. There are pictures and videos of before the kitchen remodel, during and after the kitchen remodeling process. Take a look
John Webb Construction and Design always offers free estimates and designs to our kitchen remodeling clients. If you are interested in other types of cabinets please click here. Ourbathroom remodels & designs.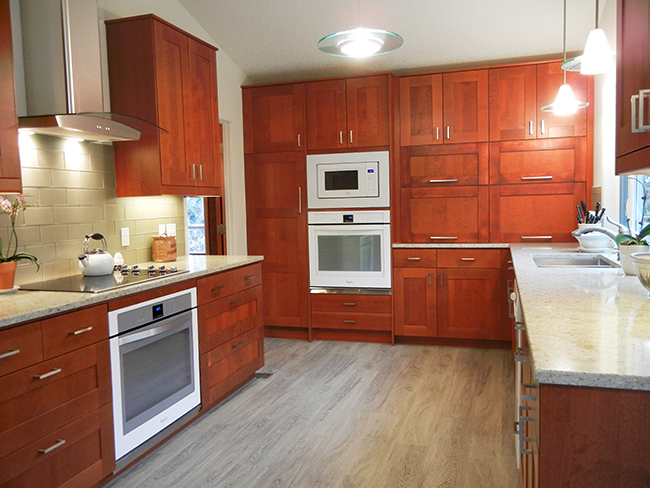 Dark luxurious cabinets with Devine vinyl lock flooring and solid surface counter tops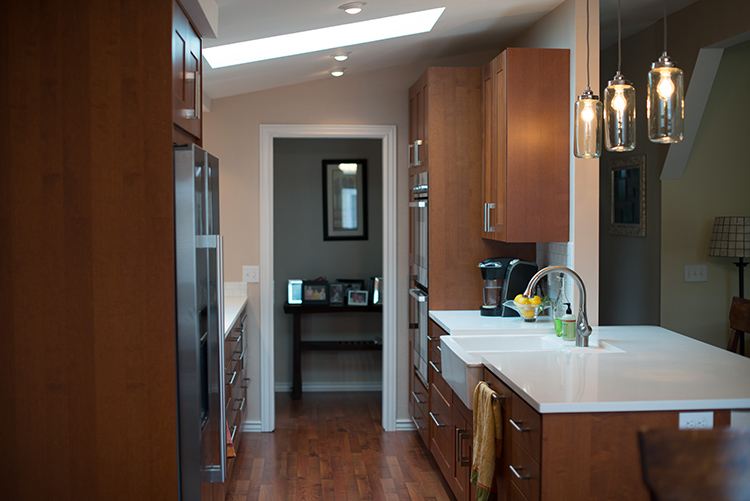 Dark brown kitchen with white farm sink, custom mason Jar Pendant lighting, double ovens and gas range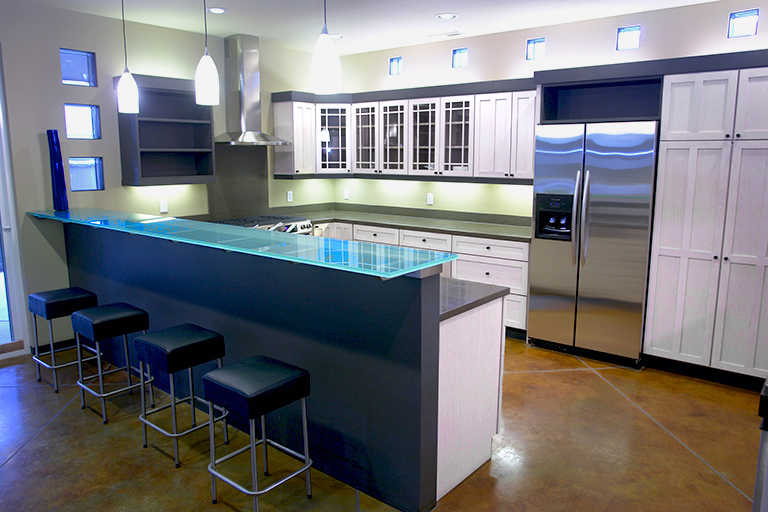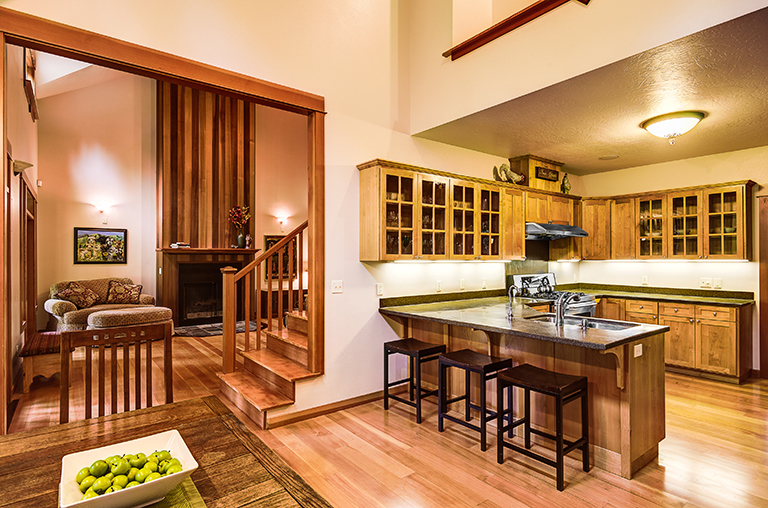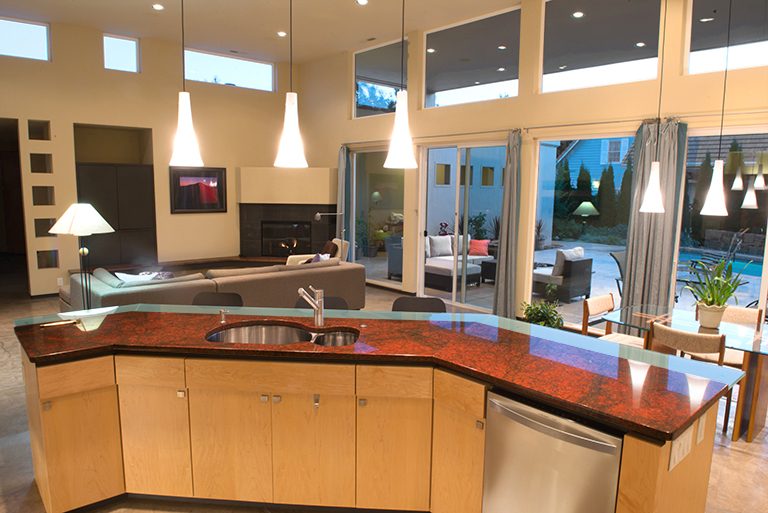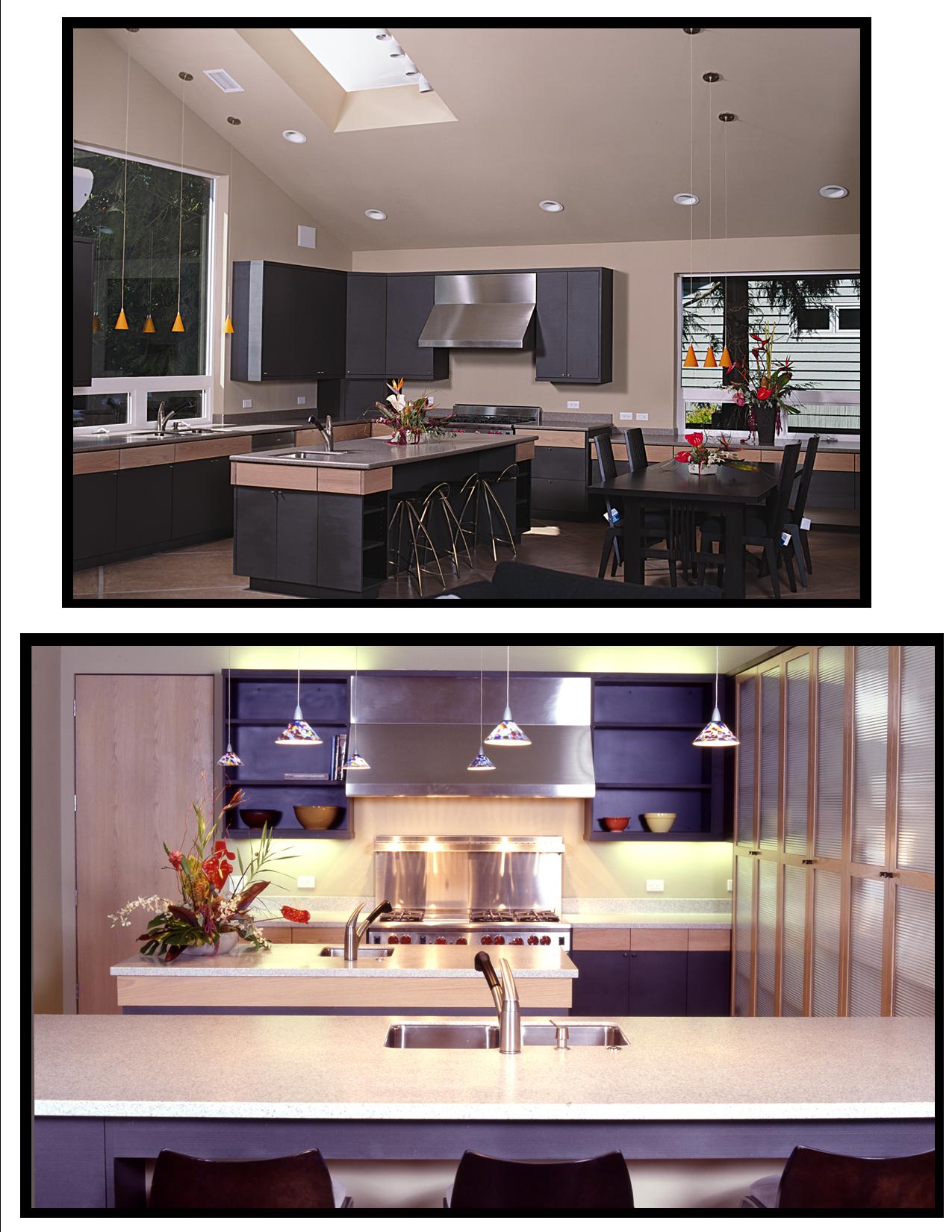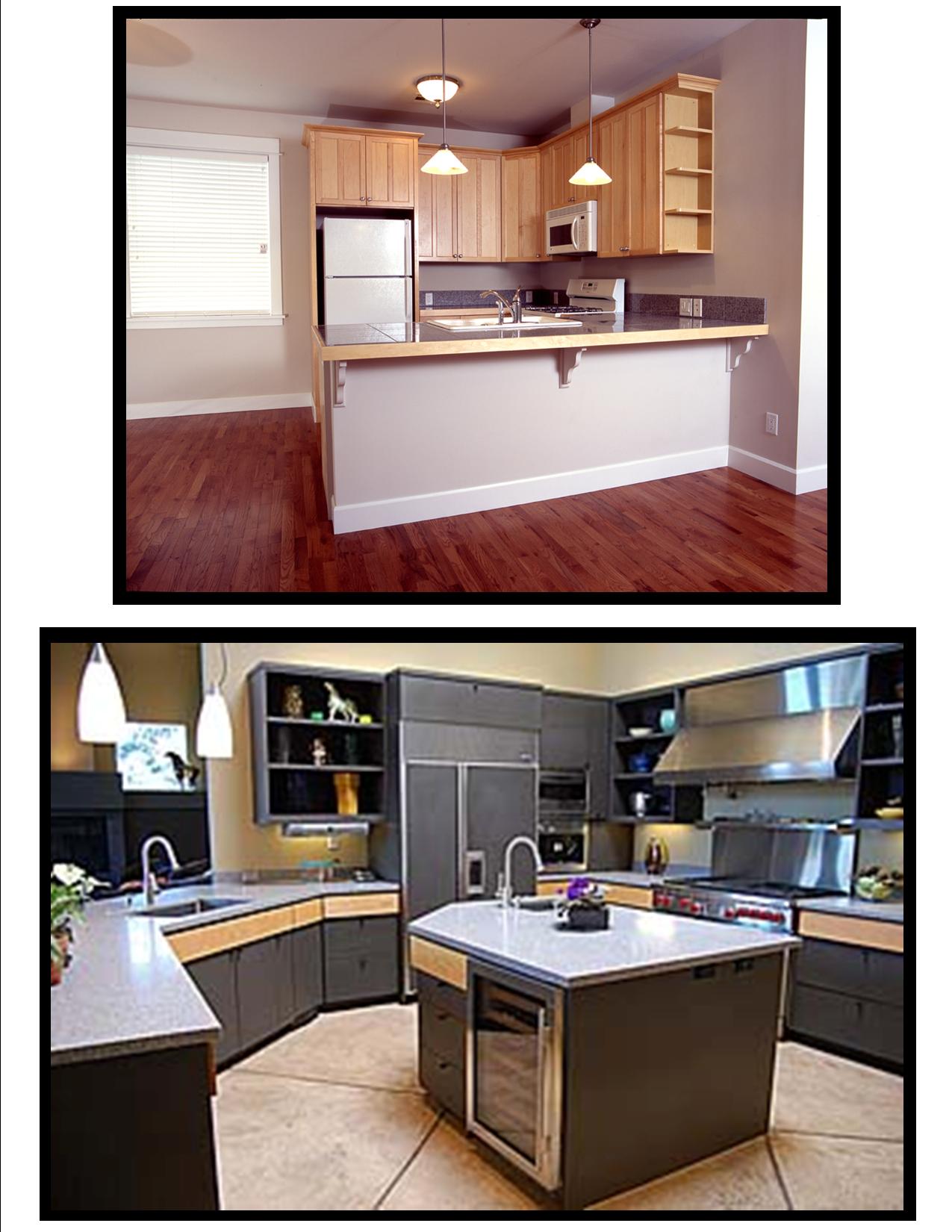 come join us at our other remodeling pages; bathroom remodels, design services or custom new homes.