We offer free estimates & designs in Portland Oregon, Eugene Oregon and the surrounding areas for all of your IKEA kitchen remodeling and IKEA design needs. Kitchen remodeling with IKEA's modern European cabinets are a great way to remodel your home. We are general contractors as well, but have our crews of experienced carpenters and installers.
John and his staff will take you through the entire kitchen remodeling and construction process from your initial design thoughts, planning, engineering, building and the finishing detail. We are full design, build and remodel contractors that have 4 teams of carpenters in Oregon. Our men will be doing the work and will be on the job site every step of the way.
Remodeling & designing with the IKEA kitchen planner and IKEA kitchen cabinets is great for you and us. We have never gotten calls back from previous kitchen design or remodeling clients about the quality or durability of their products. Installing their flush European cabinetry is not difficult, but designing and constructing the cabinets is. All cabinets come with a standard 25 year warranty. German "Blum" hardware is standard on everything from the kitchen department. If you are interested in bathroom remodels please go to here. If you are interested in custom IKEA doors and draws go to Dendra Doors www.remodelcabinetdoors.com
With their new store in Portland Oregon acquiring and IKEA kitchen cabinets install is easy and affordable with John Webb Construction & Design's help. At the very least it should be an option to look into for remodeling needs.
If you pair their materials with a granite counter top, tile backsplash and stainless appliances and a good design you will be impressed. Take a look for yourself below with our before & after photos.
take a look at our custom cabinetry kitchen remodels
click on an image below for "before & after" photos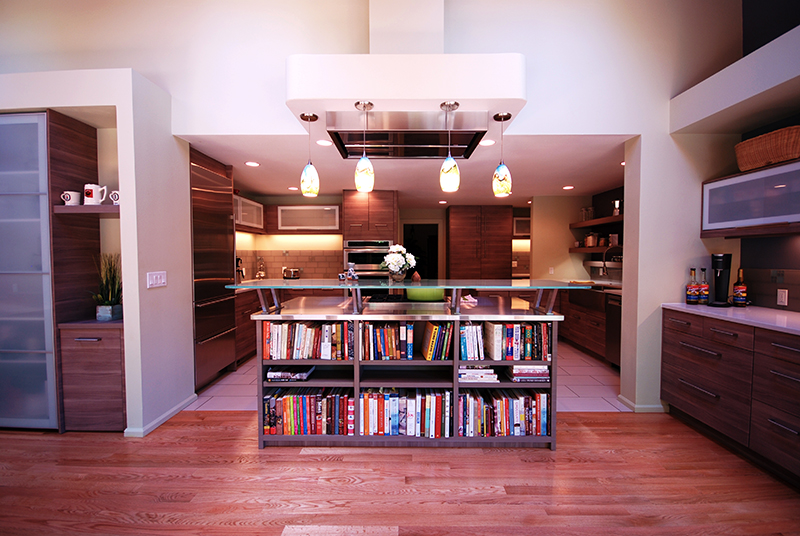 Soffielund Cabinets with Rubrike white upper cabinets. Custom made doors and open shelves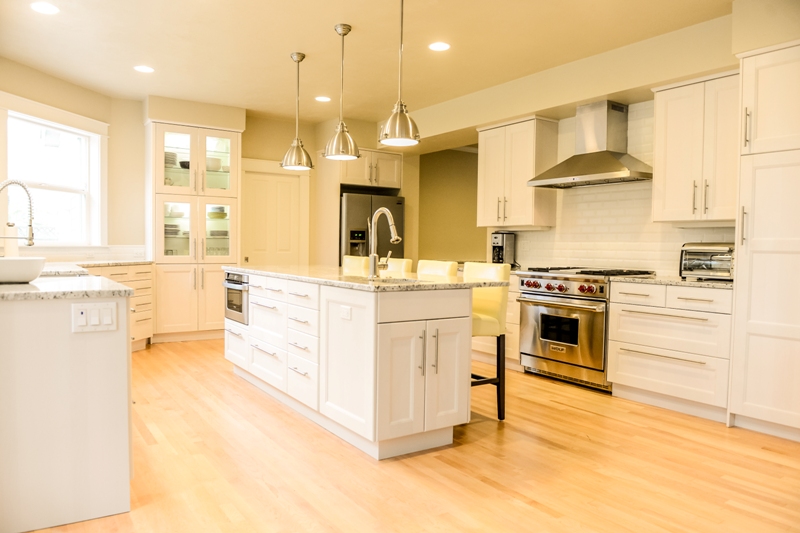 IKEA Ramsjo white cabinets & granite counter tops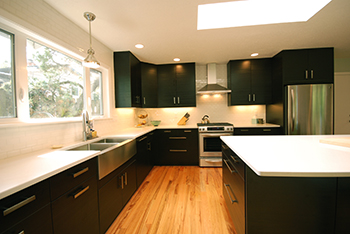 IKEA Gnosjo Kitchen remodel in Portland Oregon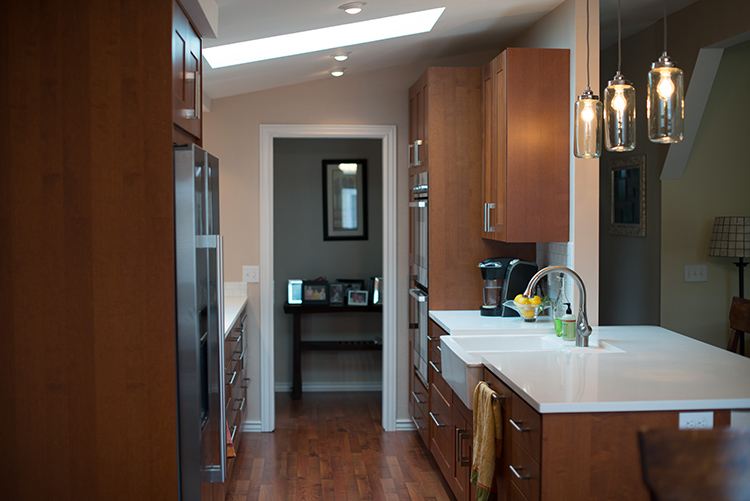 Adel Medium brown IKEA cabinets, Domsjo double bowl, Framtid Double oven & Vinna handles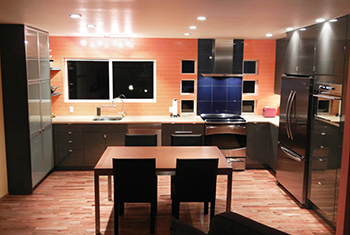 kitchen remodel Portland Oregon with IKEA Abstrakt Grey cabinets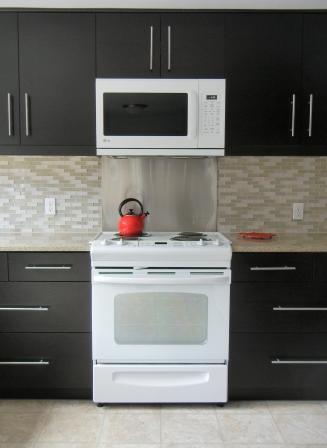 Take a look at this kitchen remodel in Portland Oregon. It shows pictures and video of before, during and after the remodel. Vinny (one of our carpenters) took the videos to send to his gilrfriend to keep her updated on what he was doing at work. We loved all the remodeling talk and great video he took so we made this. Take a look at this beautiful kitchen remodel.