Oregon's premier homes designed and built by John Webb Construction and design in Portland Oregon. We have a large staff that accomodate your needs. This home was designed for anybody that wants a modern open concept. The entry has vaulted ceilings with skylights that bring in tons of natural light. The skylights are opaque so the light is consistent all day and to help eliminate the monthly cleaning of clear skylights.
Home building in Portland Oregon is always a long process, because every inch of the house needs to be planned and perfected. John Webb takes your lifestyle and how your family wants to function on a daily basis into consideration for all aspects of the home. Home builders dont always think about the home owner, they are concerned with how their home will be perceived by others. We only think about what you and your family need out of your property.
From the ground up this house is top notch, from the concrete radiant floors to the high end kitchen. Particular attention to the design of the layout to create privacy where needed and an open floor plan when the family comes over.
Niche windows in the front of the new home are a signature of John Webb's style and function. The high windows create light and feeling of opennes in the home while keeping the interior spaces private from the neighborhood.
Entry into the home with six large skylights and a gas fireplace. Concrete radiant floors are throughout the entire home.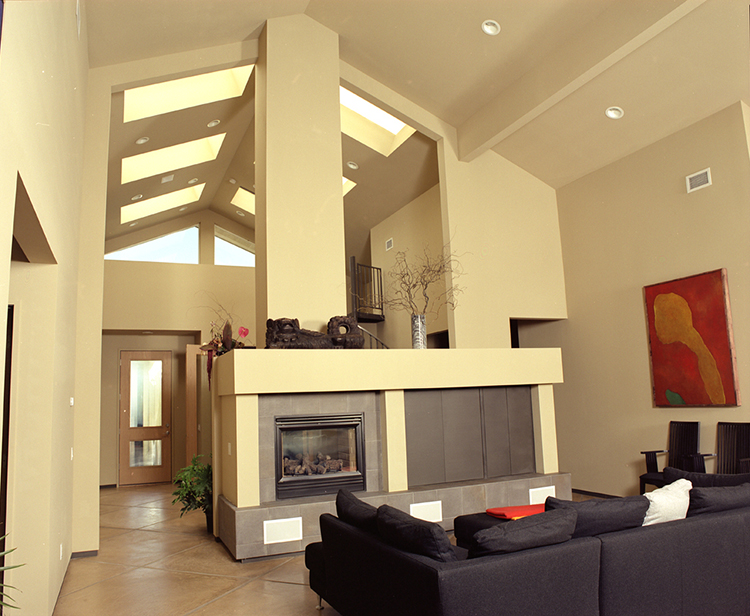 A large skylight in the kitchen adds great light along with all the recessed lighting from the vaulted ceilings. Pendant lights should be a personal statement from the home owner. Find something you love.... and it is always easy to change them out in the future.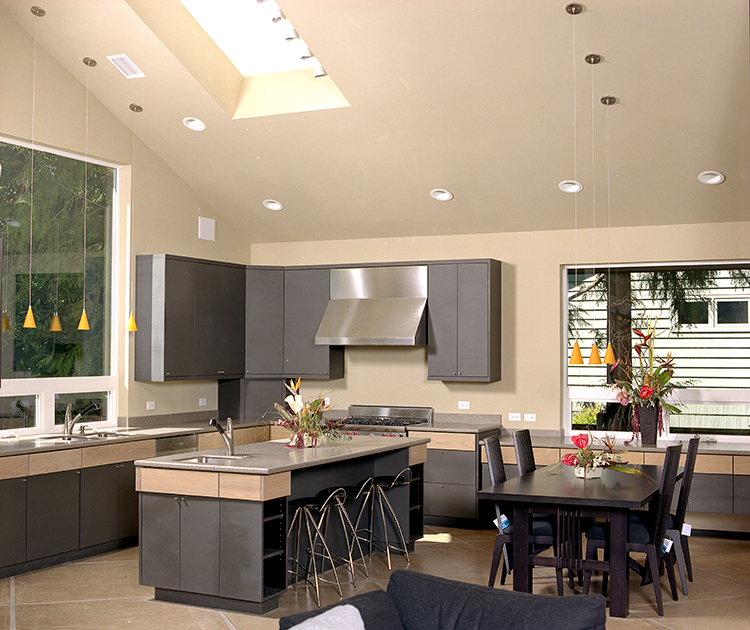 Open concept bathroom with niche windows. Solid surface counter tops and integrated sinks. The jetted tub is built in for comfort and aesthetics.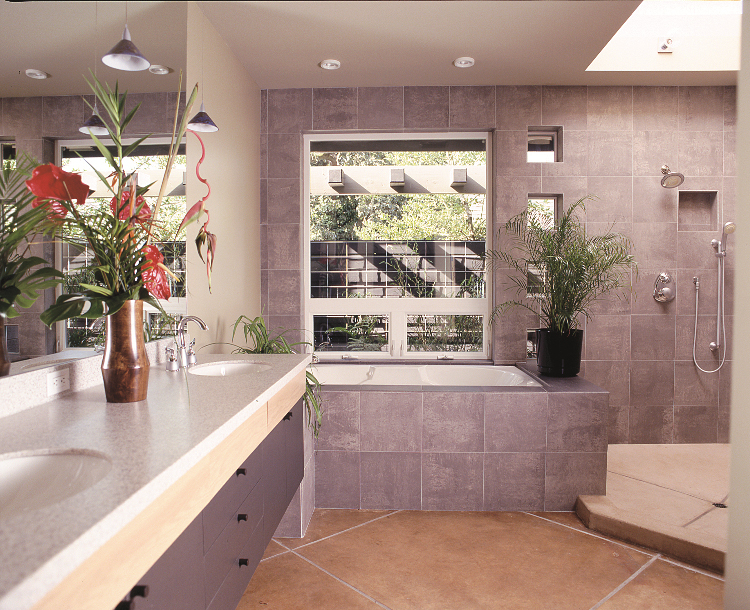 The custom made steel spiral staircase comes down from the loft into the family and living areas
A view from atop the spiral staircase.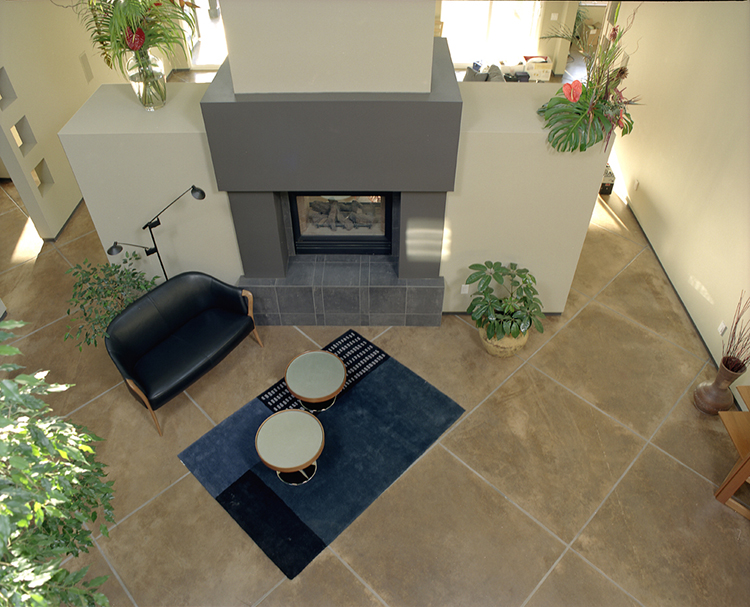 The home from the street. Niche windows create privacy and the large window in the center of the home create a great open feeling.