John Webb Construction & Design planned and built this new custom home with the view of the Oregon coast in mind. Everything is centered on the back of the house which backs up onto the ocean. No matter what season or what the weather is this home is always bright and airy.
John designed this new custom home with large triple pained windows with attached storm shutters for the Oregon coast weather. Concrete radiant floors were used as the foundation as the main heating source for the home. It is very energy efficient with on demand water using two hot water tanks and a recirculating water pump to keep the water hot at a minimal cost.
Custom built Barn doors were used in several areas of the home to create light sound and space barriers. They are built with opaque glass to keep each room bright. Dont forget about the indoor hot tub.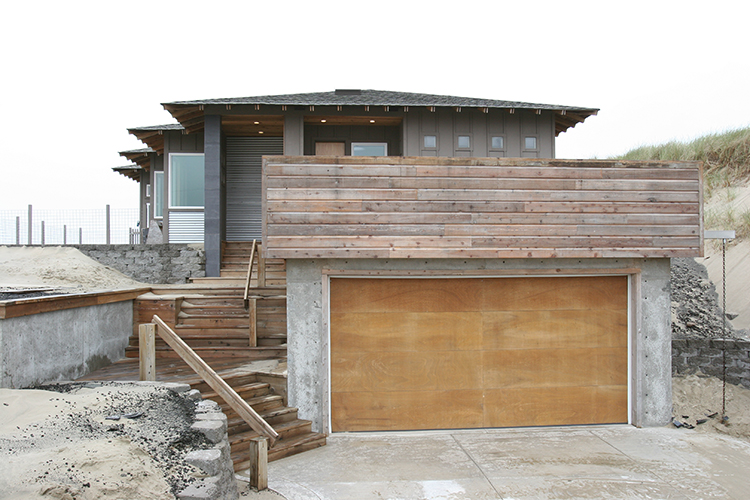 The exterior of the house built by John Webb Construction & Design based in Portland Oregon & Eugene Oregon. We do work all over the state and Washington. Bend, Salem & corvallis are included.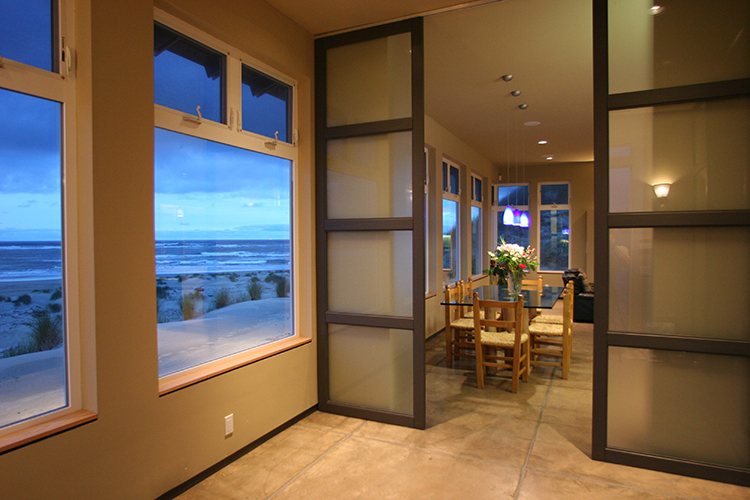 Barn doors are one of our favorite peices to desing in our custom new houses. They let natural light in from one room to another. Oregon needs that light transfer :)
The new home was designed and built with energy efficiency in mind. The concrete radiant floors are efficient keep the entire house at a constant temperature, from the floors to the ceiling.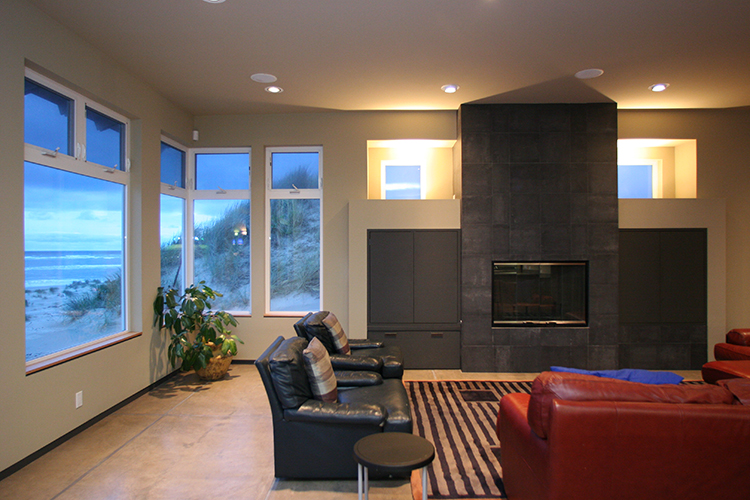 John designed this fireplace for entertainment and great storage. the cabinets blend in great with and provide tons of room for all the home theatre equipment or games.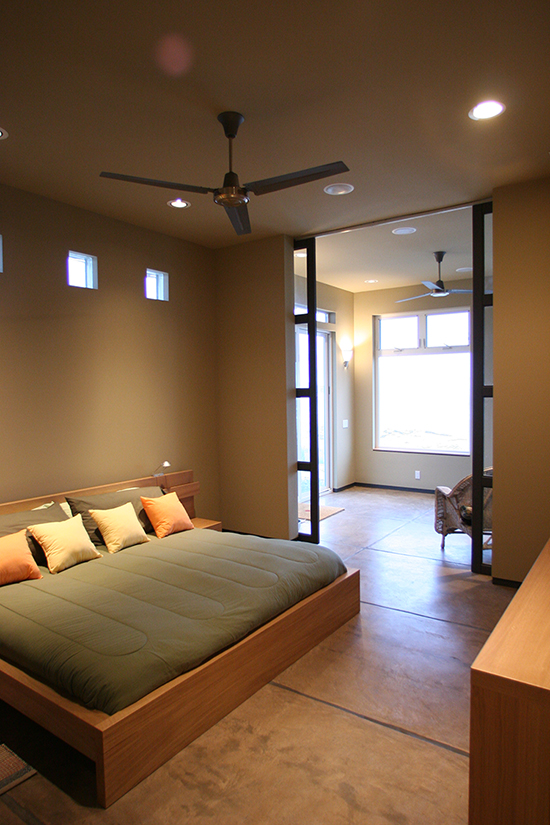 The modern bedroom was designed with two sets of barn doors as the entry. The concrete floors keep this new home construction in portland oregon warm 24/7.