This is a great IKEA kitchen remodel in Eugene Oregon. We opened up the kitchen by removing a pantry and moving the wall back to create more space in the kitchen for the island. We removed an entire wall of cabinets behind the main sink to create an 8' bank of windows to open the homes garden into the kitchen. John Webb's kitchen design is what transformed the room into homes family gathering place. We offer kitchen remodels and design in Portland Oregon as well. If you are interested in Custom IKEA cabinet doors click here.
This homes remodel includes IKEA's Ramsjo white cabinets with Bianco Romano granite countertops. The home owner hand picked these beautiful granite slabs for their kitchen. We have never seen Bianco Romano granite as beautiful as this before or after. The IKEA cabinets were installed with custom trim detials. The Ramsjo cabinets are made from solid Birch wood. We also used cabinet doors on the back side of the island to created luxurious finished look.
The island was designed to be 10' long with a prep sink and new Sharp Drawer microwave. 5 people can easily sit around the island. The home owner chose a comfortable and washable green chairs so she doesnt have to worry about her kids spilling anything. Can ceiling lights are the main source of light, but pendants from home depot and the glass pantry lighting are nice accents. Using these alternate lighting sources is great for night time when don't need a lot light.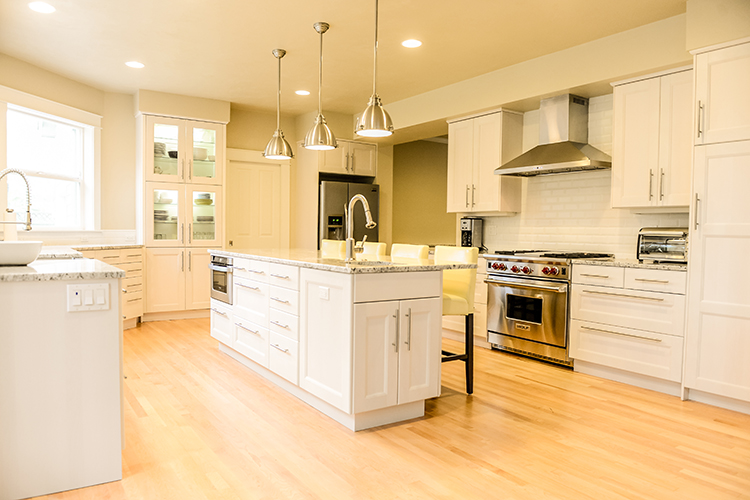 The Wolfe gas range with the red knobs stands out as a focal point to the kitchen.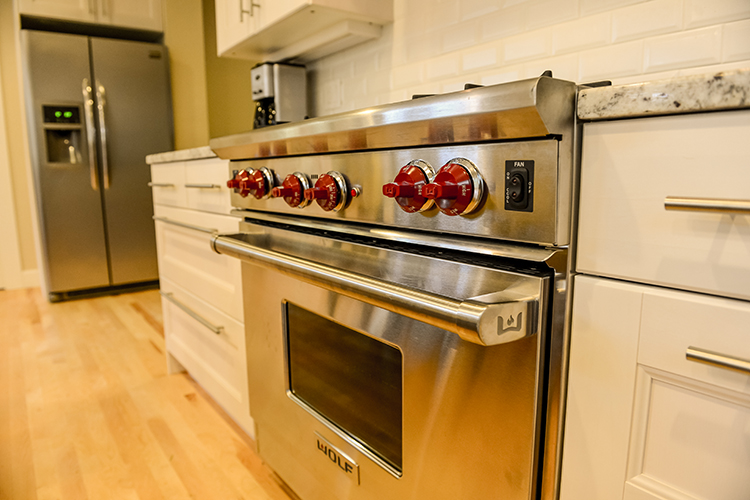 Close up view of the Wolf range with the white IKEA Ramsjo cabinets and Lansa handles. This range is an all gas appliance.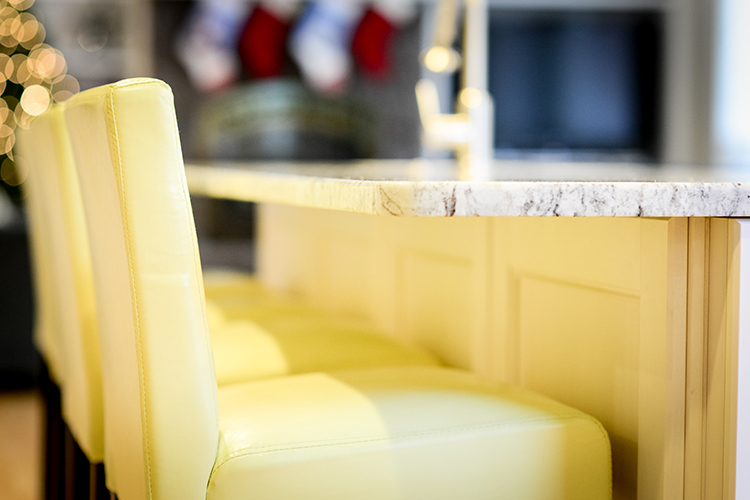 Lime Green chairs accent the kitchen with a green color that is also seen out of the new large windows in the kitchen. Ramsjo doors were used on the back side of the island to create a more finished look.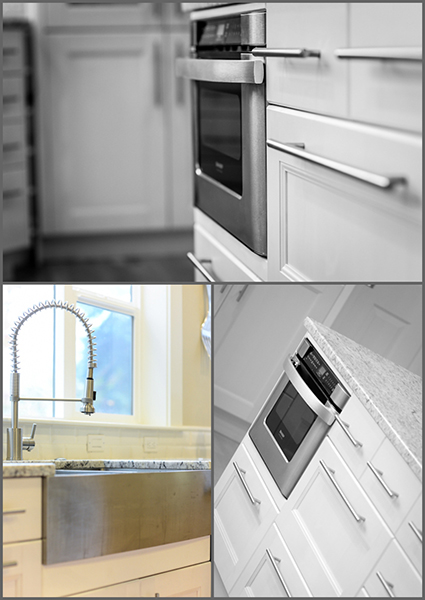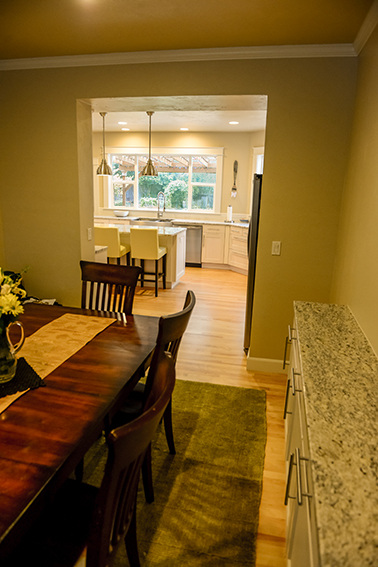 This doorwar was opened up larger to help bring the dining room into the kitchen.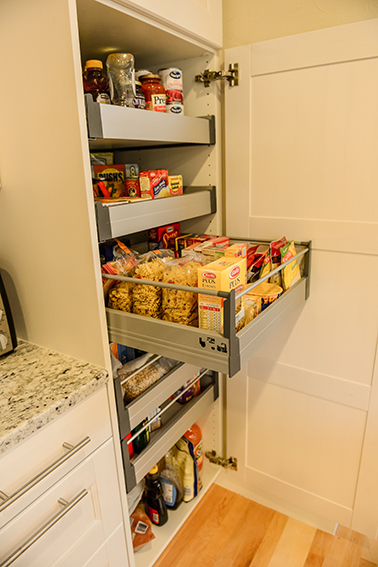 IKEA's pullout pantry is a great way to get organized and have easy access to all of your daily items. Blum hardware is used on all KEA kitchen cabinets which are the best in the business.
Pictures of before the home was remodeled
(Below left) The walk-in pantry was removed to make more space for the island in the kitchen.
(Below right) All the cabinets were removed from this wall and a 8 foot bank of windows was put in.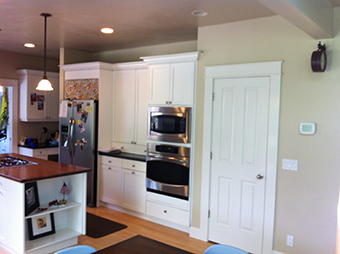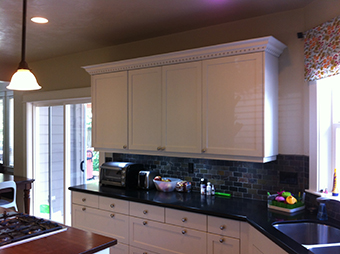 (Below) The existing dining room had a narrow doorway that was only there to create a useless desk. The Desk was removed and the door was widened to create more light in the space but to also make the dining room a part of the kitchen. The "after" picture is above from the same angle.