This Portland Oregon IKEA kitchen remodel was a lot of fun. The home owner purchased this house, and we remodeled it before they even moved in. We loved the fact they were willing to put the contemporary Abstrakt white high gloss cabinets in.
The Caesarstone "Pebble" quartz counter top has a beautiful concrete effect. The durability of quartz compared to granite or other solid surfaces makes it most user friendly. Quartz does not stain unlike granite.
The refrigerator was built in with IKEA's pull out pantry where the old pantry was. The stove was moved to the back wall, which allowed us to create a great serving and eating bar for the kids. Devine's (local Portland Oregon company) vinyl plank flooring was installed. Vinyl plank flooring is a floating product which is a great tool to go over existing asbestos flooring. It is also very durable and can be mopped unlike manufactured wood floors.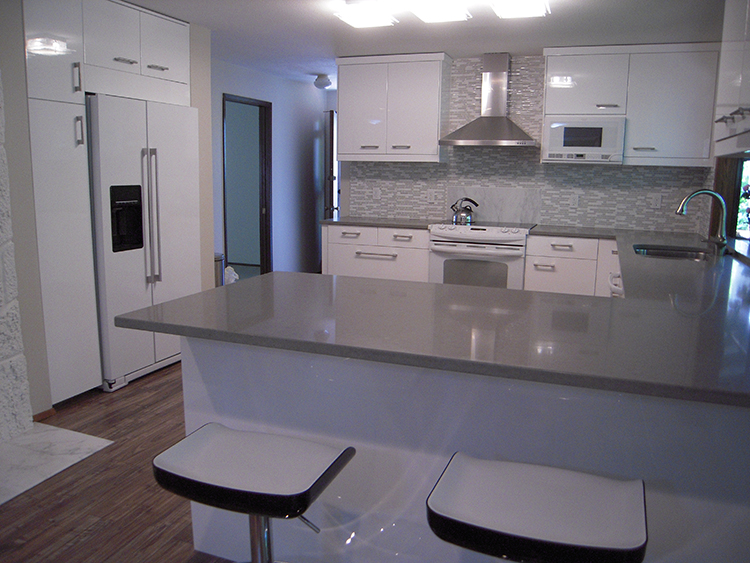 All new cabinetry was insatlled along with new bar stools and extended counter top on the peninsula to create a great place for the kids to hang out in the kitchen. marble was installed on the floor in front of the firplace to tie it in with the backsplash.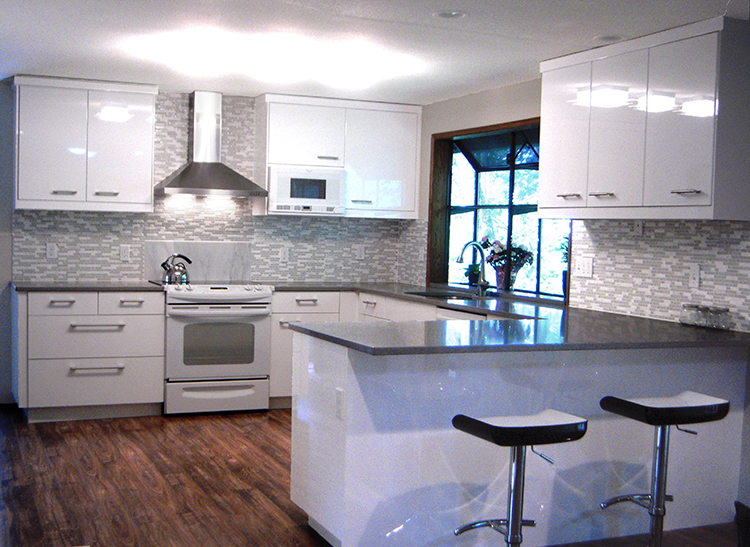 Vinyl plank floors are a great remodeling material that is durable and can withstand daily wear and tear. It can be mopped and polished.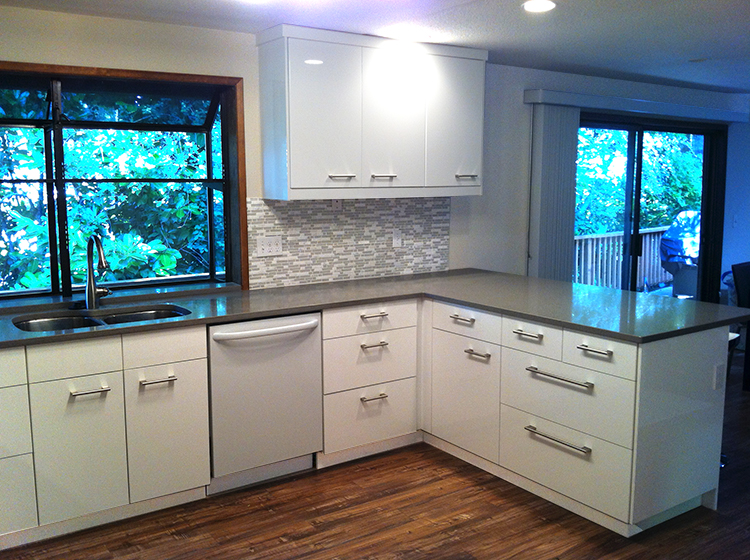 The existing dishwasher was reused to save money, but white appliances are timeless. The home owners are planning on living in this home for years to come and were not concerned with using stainless appliances for resale value. White appliances are general less expensive than their stainless counter parts but they have they same inside and mechanical compenets.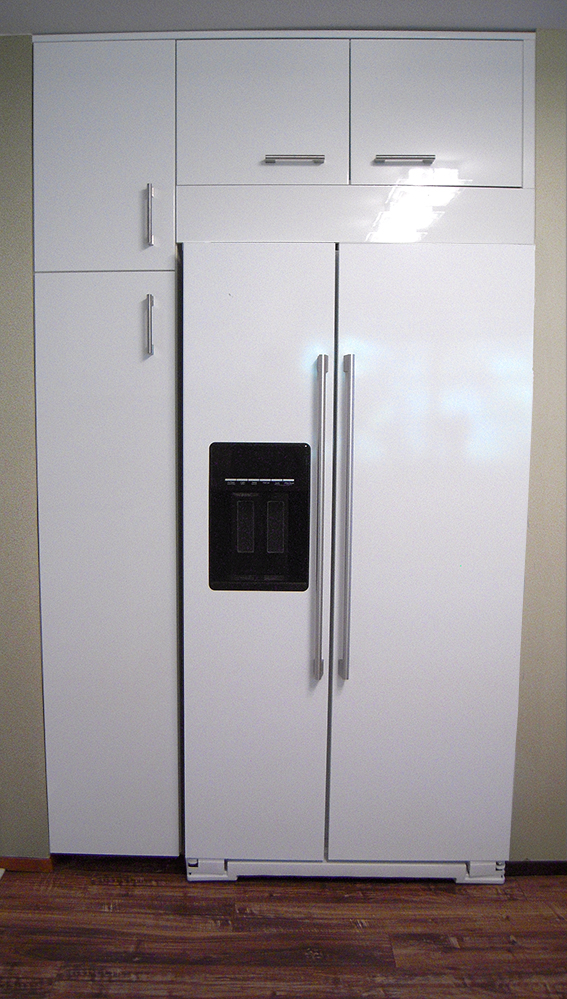 The Nutid S23 white counter depth refrigerator was used in correlation with Akurum pull out pantry. The pantry has great storage due to its full extention pull out drawers.
Before pictures
(below left) The kitchen was closed in spacially and visually. The soffits were removed along with the upper cabients dividing the dining room and living room. It made sense to move the stove to the backwall to create a large safe and user friendly peninsula with bar seating.
(below right) The existing garden window stayed, but a new trim detail was added. all new vinyl pank flooring was added to both rooms.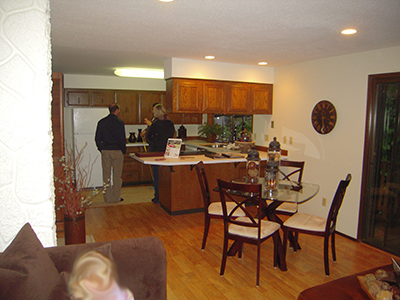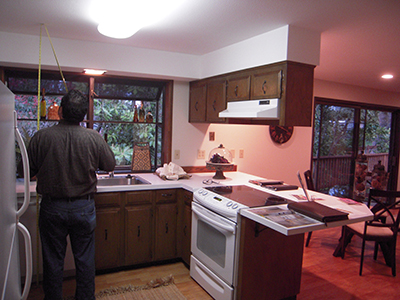 (below left) the pantry was removed, because it was the perfect place to put the large new refrigerator. Keeping the refrigerator more hidden in a kitchen will help create a more open and invitiing space. Refrigerators have come a long way in the past couple years but typically they are more of an eyesore than anything. We also added IKEA's pull out pantry unit.