This Zen bedroom was remodeled in Portland Oregon bedroom was a project we took on because the young couple needed a sanctuary from their young and growing family. We took out the existing double closets including the walls and installed sliding barn doors. IKEA products and an electrical conduit create a usable and fun closet.
The window behind the bed looked directly onto their neighbor's porch. The home owners wanted to take it out, but we advised against it and created a zen inspired headboard that let light in but also blocked incoming views. The fun and creative thinking is what makes John Webb Construction & Design special.
The bedroom needed to be calm and zen like so we created that feeling with rich wood and added lots of natural light. New paint and refinished flooring freshened up the Portland bedroom to become the calm and inviting space in their home.
Take a look below at the before and after photos.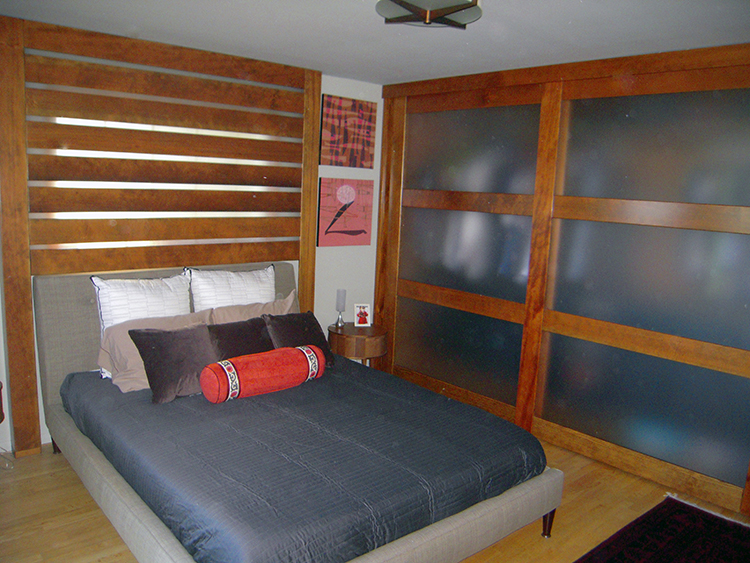 The photo does not do the bedroom justice but i does give you a glimpse of the zen inspired features like the custom light headboard and glass barn doors.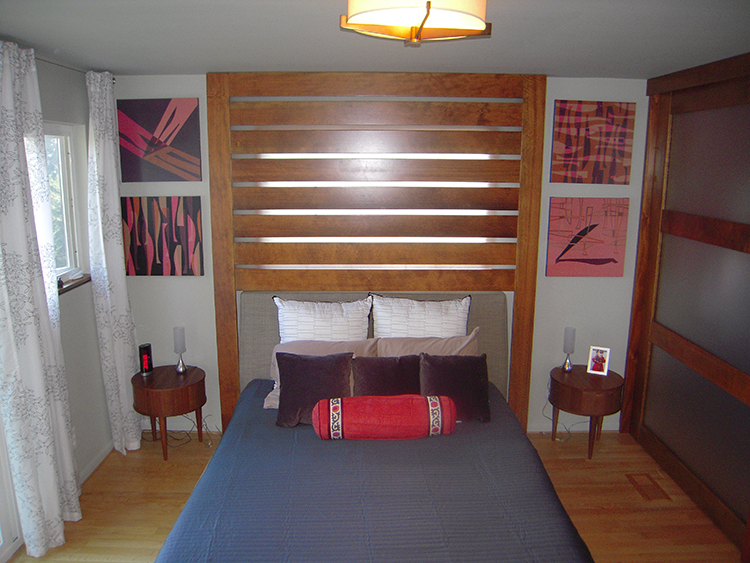 A custom light headboard was built to block the neighbors view into the bedroom while still providing light from the south side of the room. Natural dark wood was used to create rich zen like feeling.
Bedroom before remodel photos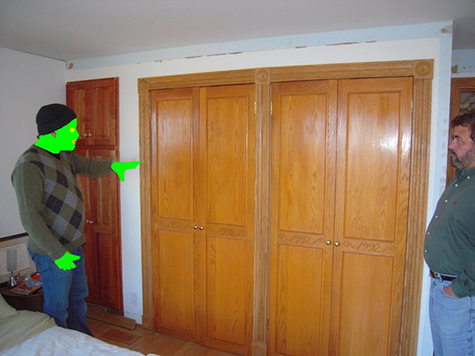 The green homeowner talking to John Webb about his initial ideas for the bedroom. As you can tell the homeowner has already started to take down the trim.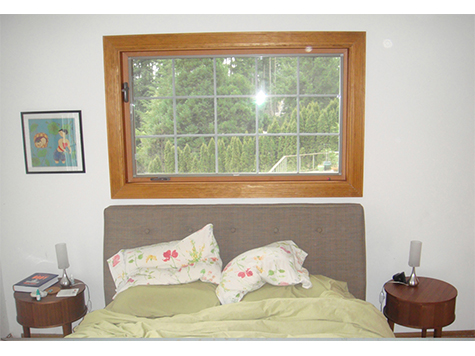 You can see the deck of the new neighbor. They wanted to remove the window but he had a better idea.