John designed and built this custom new home hand in hand with the clients in Portland Oregon. All of the siding, trim, floors and custom kitchen cabinets in this custom new house construction were milled from trees that were on the property. The basic style of the home is what the home owners were after but John Designed more than they imagined for their home built right here in Oregon.
John Webb used the home owners initial thoughts and expanded them into a great open floor plan with traditional custom finishings. The design for the custom fireplace is just beautiful with natural woods from Portland Oregon John Webb. Oregon has so many types of native wood species, and it was a real treat to be able to work with wood that came right from where the new home is sitting. The siding is all from wood from the houses property.
The Traditional style master bathroom is very functional and spacious. The bedrooms are large enough for furniture and a king size bed. John Webb Construction and Design can help you design, plan and build your custom new home. There is obligation to build or pay for our initial thoughts and interior designs.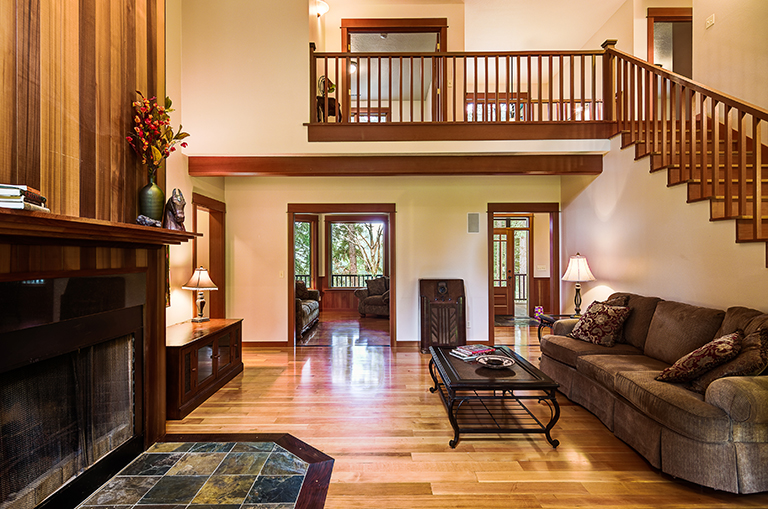 The fireplace is made out of Walnut from the home owners property.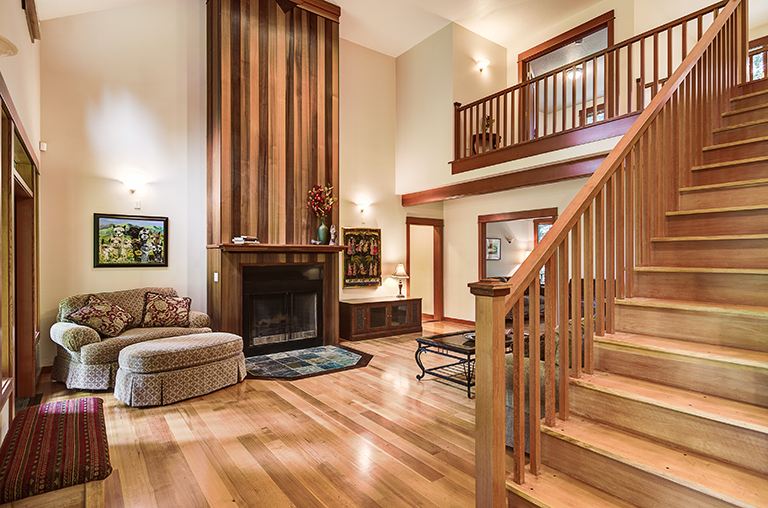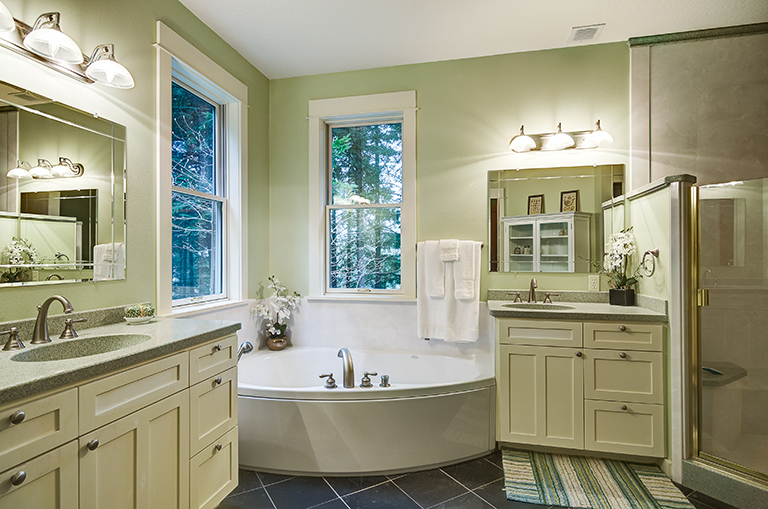 The siding and trim is all from wood on the home owners property that was milled down for our carpenters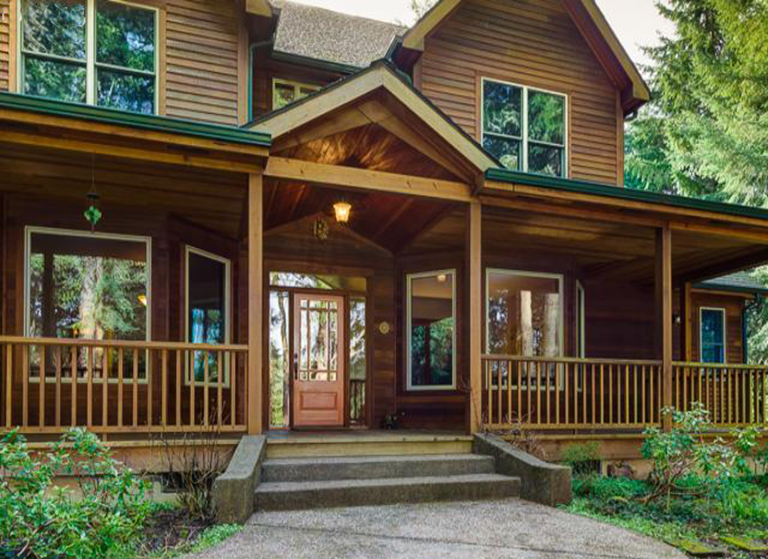 Home building in Bend Oregon means you can use amazing quality materials right from Eastern Oregon backyard.
Natural hardwood floors throughout most of the home
Attention to detail and craftmanship is what we take pride in