This modern bathroom remodel in Portland Oregon was a lot of fun. The clients were open to our design ideas and our thoughts on the materials for the finishes. We worked hand in hand with the client through the design process to get them exactly what they wanted. When the bathroom remodel was complete these Oregon home owners were extremely happy with the price and the finished bathroom.
The accent tile was Moda Vetra's glass with a matte finish from Dal Tile in Portland Oregon. Crossville's Empire series was used for the tile on the shower walls. A bulky slick rail system was used for the glass shower doors. The bench seat in the shower has a slim profile due to the tight space of the shower.
The home owners had an amazing view of the Willamette Valley and the green trees. We wanted to accentuate the view with the marble counter top low profile of the bathroom. The basic design of the bathroom before the remodel was good. We did not have to move a ton of fixtures or electrical. We designed the bathroom with quality fixtures and made each area like the bathtub and shower bigger for better daily use.
The bathroom remodeling process took about 4 weeks because of all custom made cabinets, counter top, glass shower door hardware, heated towell racks and heated flooring. Their are lots of lighting sources in the bathroom including the vanity toe kick lighting on a sensor. The sensor is perfect for night time trips to the bathroom which most of us take.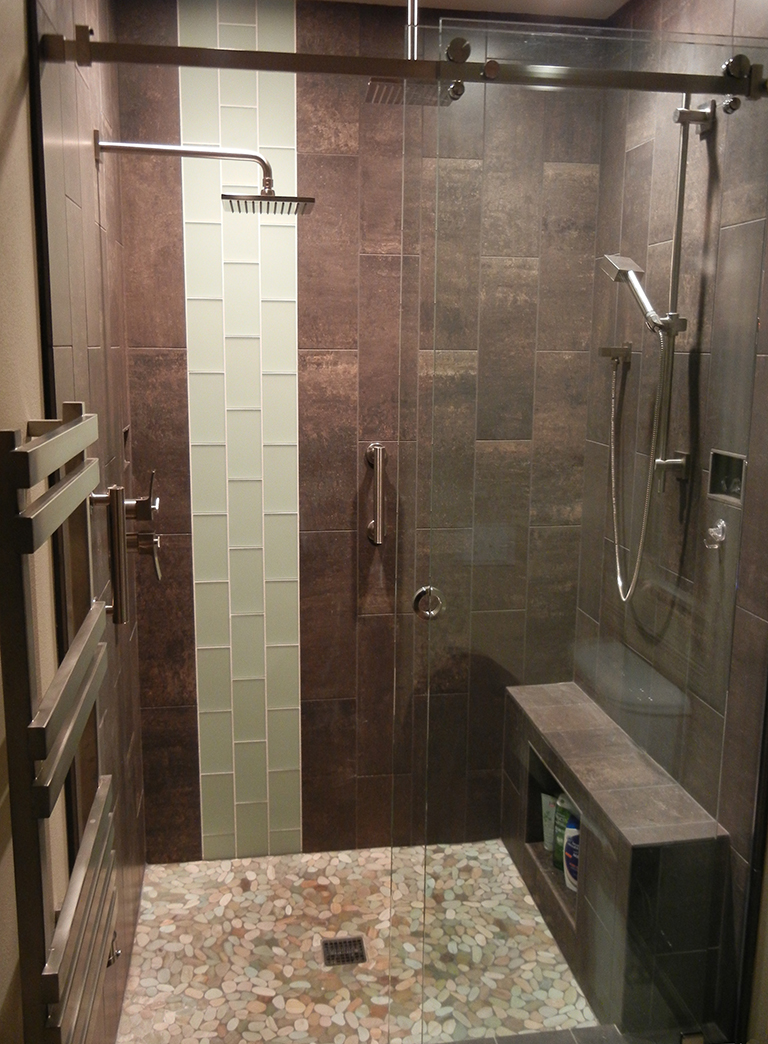 The Oregon home owners wanted to get back to their roots of West Coast modern Portland and San Francisco design.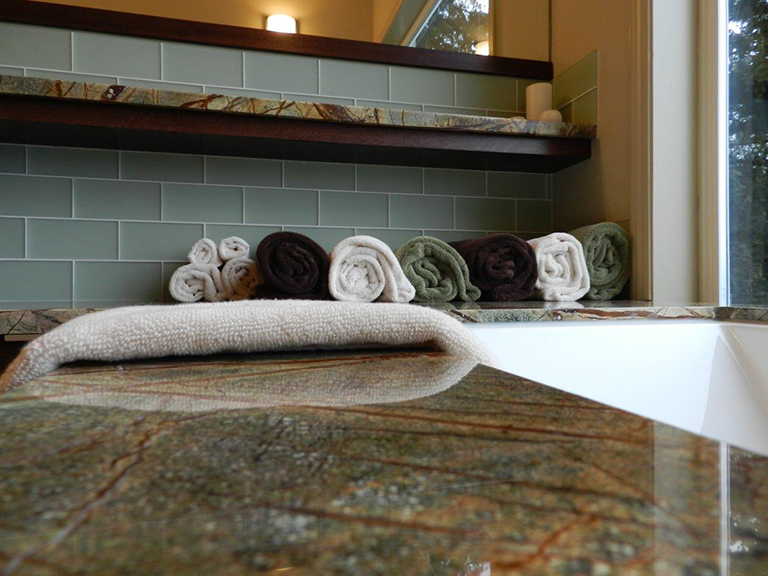 Custom cabinets were installed for the master bathroom remodel along with Rain Forest Marble as the counter top and the bathtub surround. The Rain Forest Marble went well with the outside surroundings of this oregon home.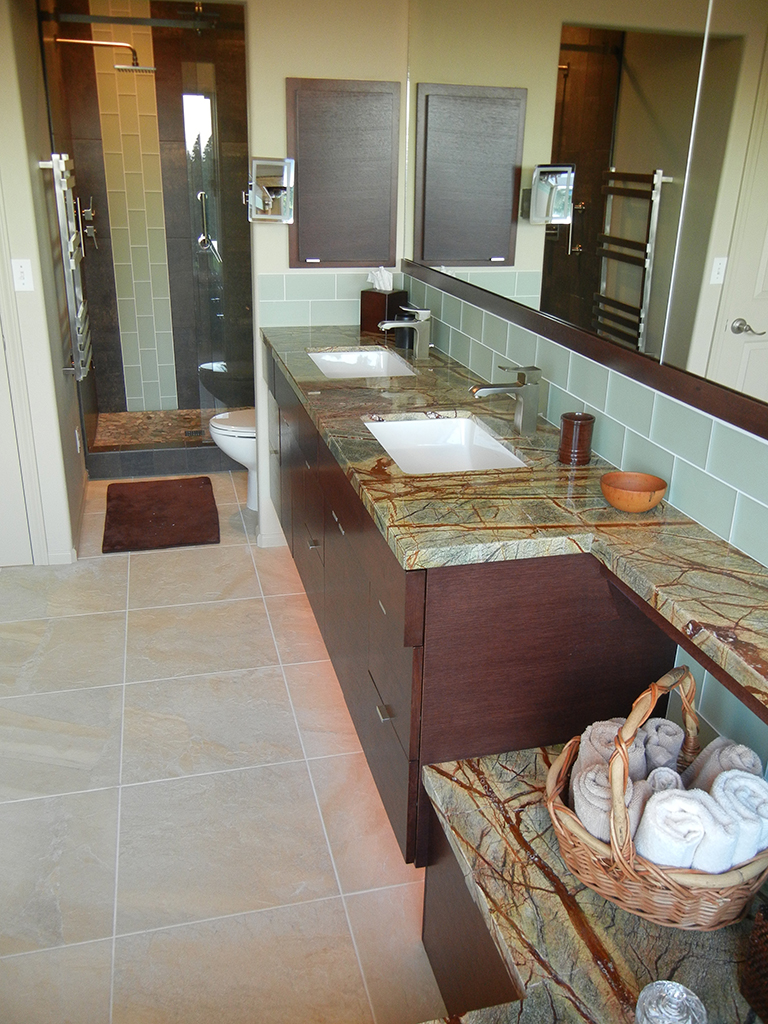 Sliced olive tile from Dal Tile in Portland Oregon was used to create some more color and also a good non slip texure in the shower.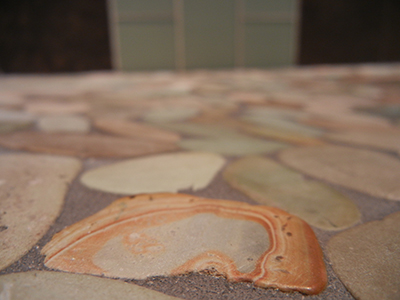 Pictures from before the remodel. There was not a lot of nice finishes and the carpet definitely had to go. We liked the general layout, which helped keep the remodel costs down.