John Webb designed and remodeled this master bathroom with traditional styling in mind. A travertine walk in shower is the focal point with a long vanity in a traditional raised panel cabinets. Granite counter tops were the home owners choice and we chose a color pallet to be built around it. 18"x18" Noche Travertine tiles were used on the shower walls. Large porcelain tiles were used on the bathroom floor and it was carried into the shower except with smaller tiles. The smaller tiles help with grip and stability while taking a shower. The design incorperated saloon doors to hide the toilet area rather than building a room and blocking the natural light.
The master bathroom needed a remodel from its dated beginings. The original soaking bathtub was not functional due its size and large enclosure. The home owners only take showers so there was no need to keep a bathtub in the master. The original shower was cheaply made and installed.
The new design and layout meant the toilet needed to be relocated so we could get a long vanity in. The home owners each wanted there own space in the new vanity. Heated floors were installed for daily comfort on Oregon's cold mornings.
Traditional cabinets. Thick wood mirrors are a great way to add custom element without the price.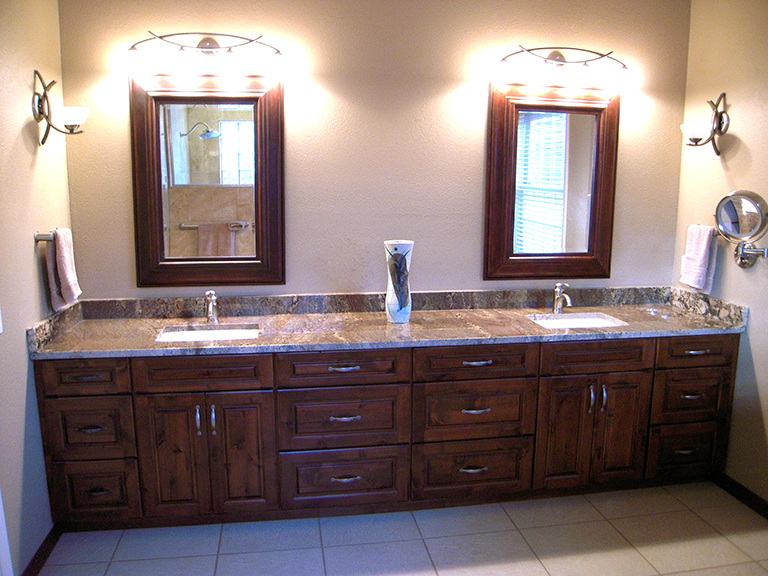 Walk in Travertine shower with two fixed heads and body sprays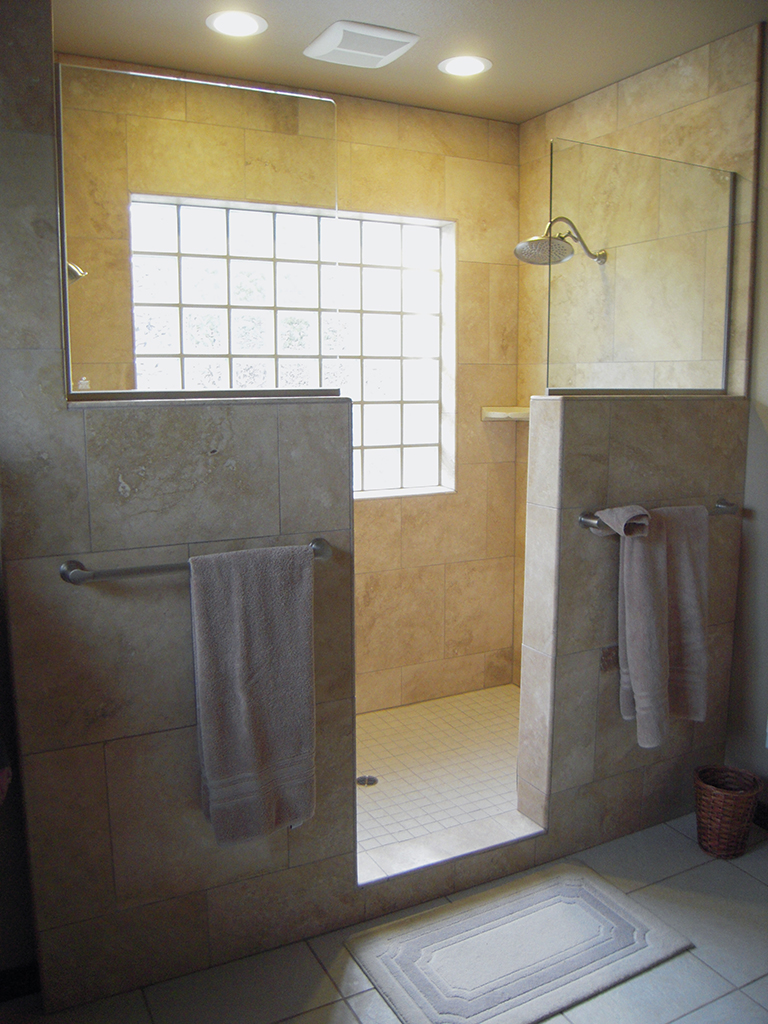 Saloon doors were installed to hide the toilet but let in natural light. We didn't want to create a seperate room for the toilet, because it would be too confining.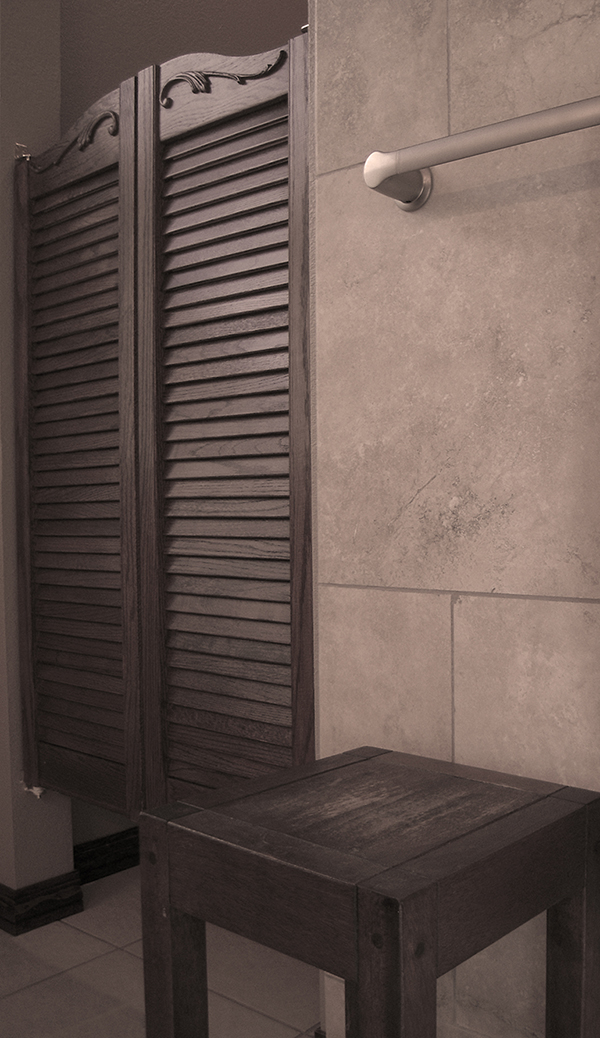 Travertine tile with body sprays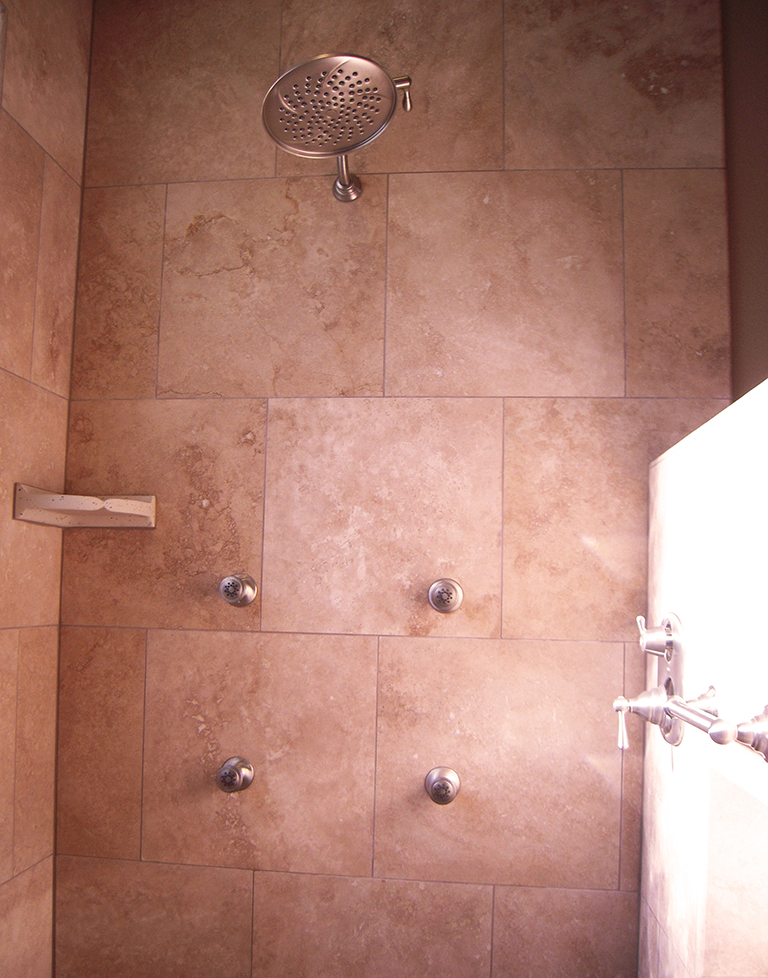 Before pictures of the bathroom
The toilet was moved to the opposite side of the room to make more room for the vanity. The Tub was completely abandon and the Travertine walk in shower was created and finished.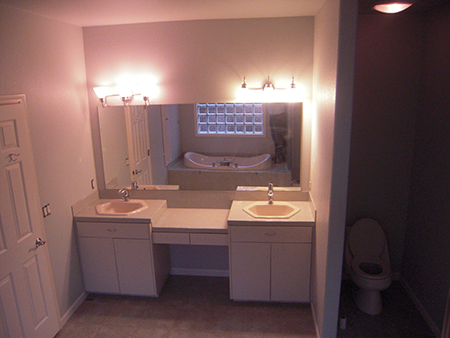 We kept the glass blocks to keep the privacy from the neighbors.