Ikea has great cabinetry and appliances. This oregon kitchen remodel used IKEA Adel medium brown cabinets, Framtid double oven, Datid fan hood and the ikea 30" gas range in stainless steel. Lots of custom and personal design ideas were installed with mason jar pendant lights. Under mount Domsjo white IKEA farm sink. The Vinna handle used.
White pental quartz counter tops were used and provide a great "POP" off the cherry Adel medium brown cabinets. White subway tile backsplash was installed in a running bond or brick pattern.
The existing skylight was removed and new more energy efficient one was installed. New can or pot lighting was installed to create lighter space. The ceiling is sloped and we had to figure out the best way to design and maximize these home owners space before the kitchen remodel.
Custom mason jar light fixtures were created. A simple mason jar was used and a simple light fixture with cord. Look below for the mason jar pendant light.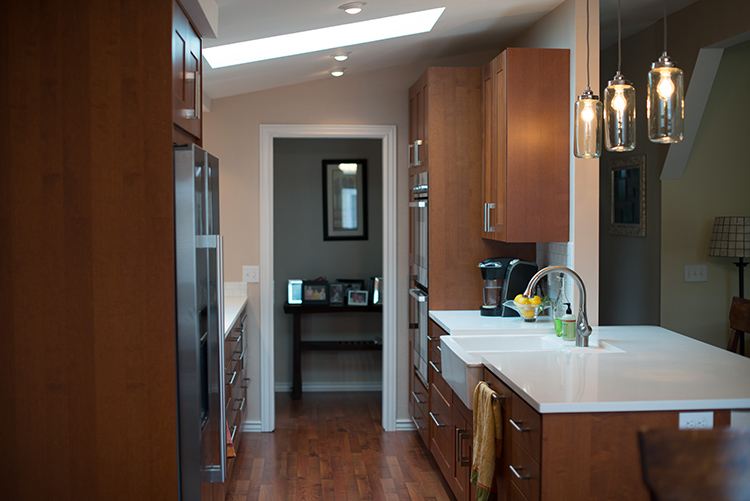 IKEA Domsjo double bowl farm sink is installed under the IKEA Adel medium brown kitchen cabinets. White quartz counter top by silestone.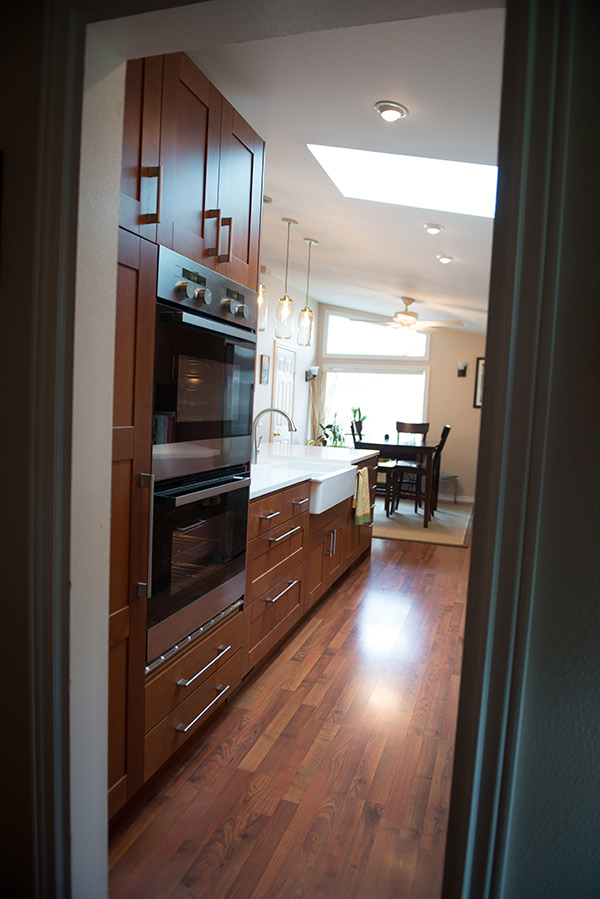 IKEA framtid Double ovens are installed in the tall cabinet with pull out storage below.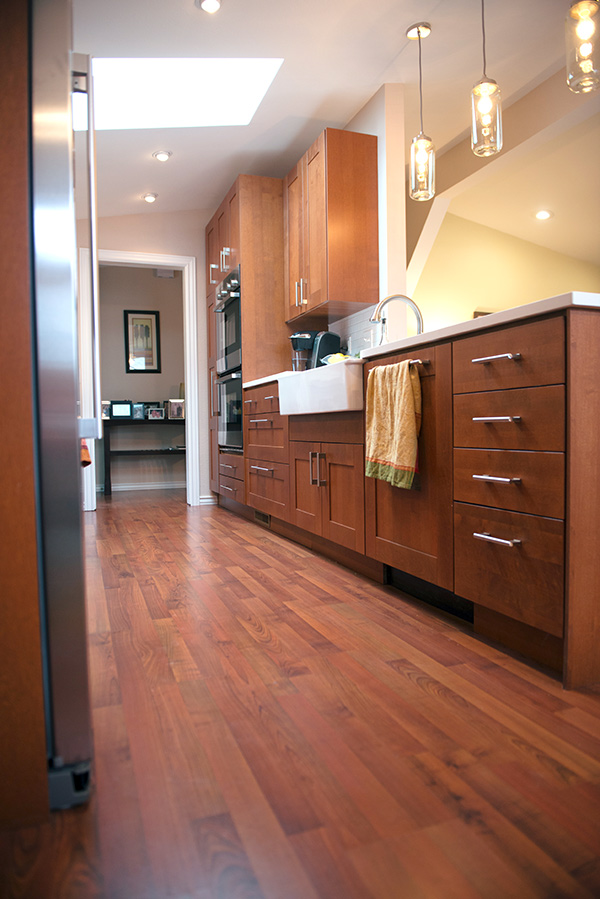 Take a look at the beautiful custom light fixtures made with using mason jars. A simple light fixture was used and a mason jar lid was drilled an the light was attached on the other side. Screw on the mason jar lid and you have yourself a custom inexpensive mason jar light fixture.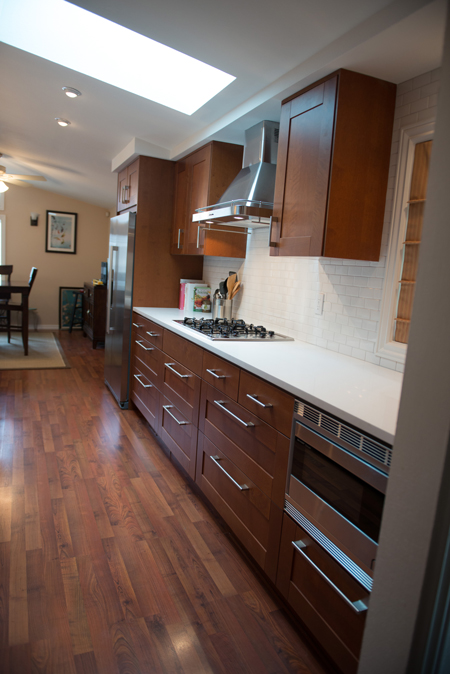 The Sharp RL-426 microwave is installed with a trim kit provided by sharp. An Adel medium brown ikea drawer is installed below the microwave. The Sharp RL426s microwave is cost effective and has a sleek modern design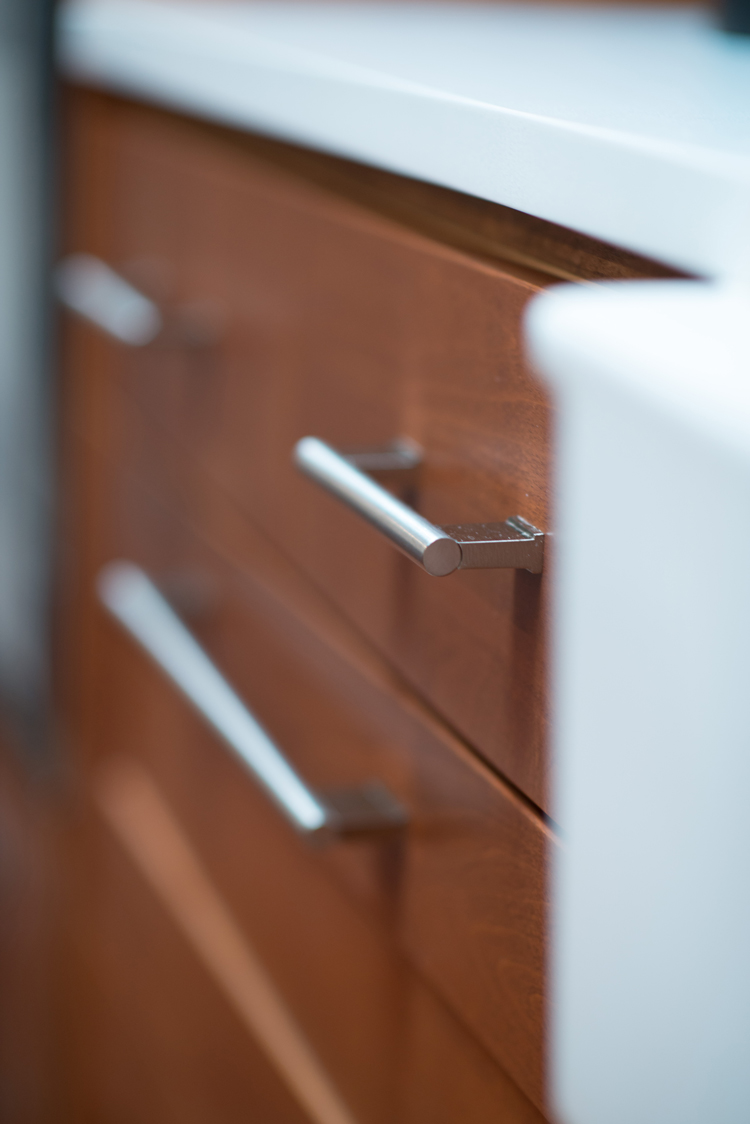 Here is a close up of the IKEA vinna handle. The Vinna pull is beautiful and could be used on a traditional or modern cabinet.