This was a

free estimate and design

we provided to one of our potential clients. They loved both the bar design &

the bathroom design.
H
opefully we will be partnering with them soon to complete their remodels.
BAR DESIGN
The bar host can now converse with their friends and see the TV. Niche shelving was inset in the wall with green plexi glass backing to give a DUCK feeling. Can lighting will illuminate the bottles and glass on display. A small bar overhang was designed for their family and guests to belly up during halftime and pre-game. A wine and a beer refrigerator was integrated with an icemake next to it so guests could grab their own drink without distrubing the busy bartender. Oregon and their beer, who needs to say more about this home bar design.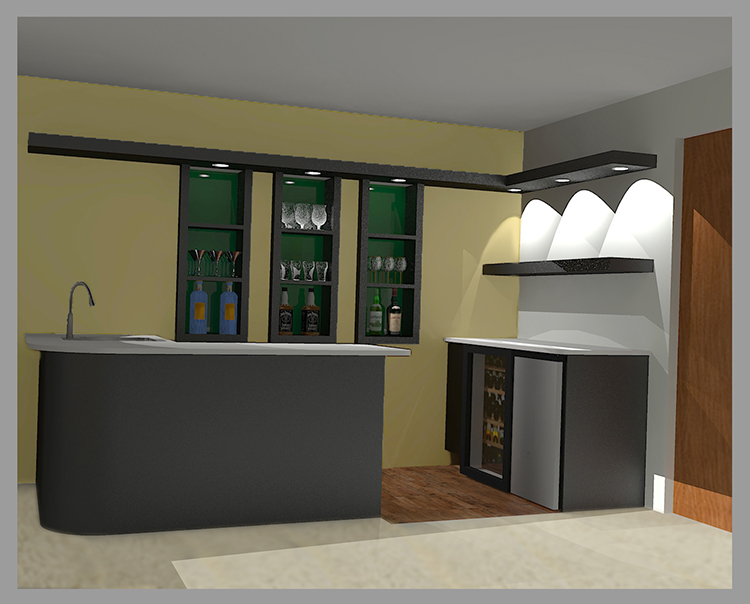 They wanted a space that could be used for having 10 people over while still having room to serve drinks and food. We removed the french doors into the small office and planned for a pocket door. That gave us a lot of extra space and without encroaching on the room layout with the existing furniture.
This is the before picture of the existing small bar.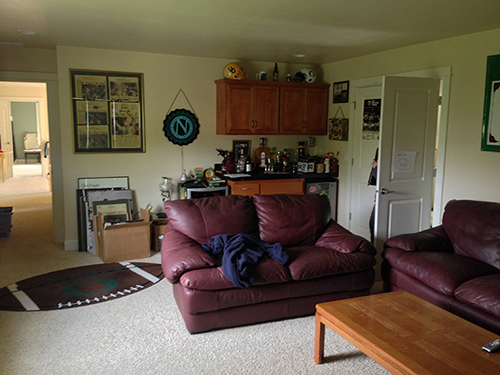 Bathroom Design
Fore the same client we designed their master bathroom to be remodeled. We designed a walk in master shower instead of their closed off existing shower. They are not bath people and had several others in the home. Portland Oregon needs natural light and now the existing windows will create great light for the shower. The bathroom is on the second story and there are no neighbors around, so privacy is still entact.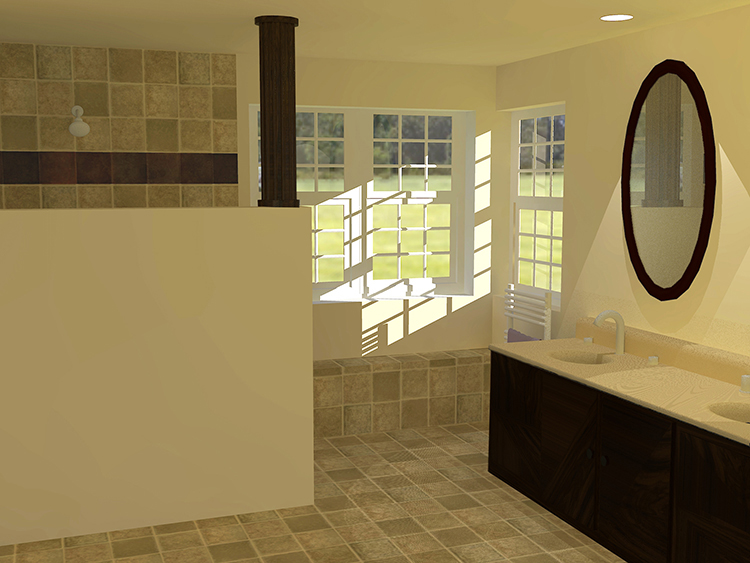 These are the before pictures of the master bathroom and shower area.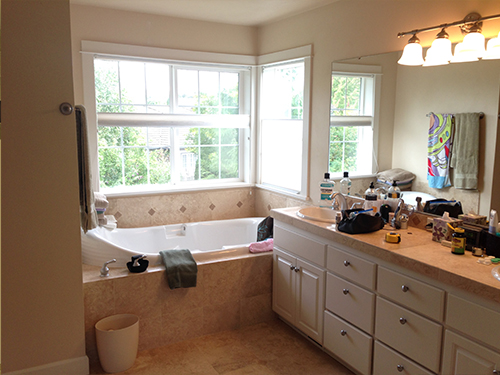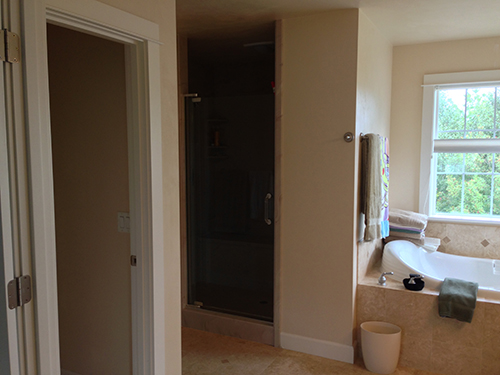 Before and after pictures of kitchen remodels